One of my all time favorites. I've had multiple dreams about this meal where I'm at Nico's Pier 38 in Honolulu. Perhaps it's that it channels vacation and island vibes? Whatever the trick, I'm obsessed. Thrown together in minutes. Incredibly delicious. Girls blow up your DMs from just a photo of it. What's not to like?
The Recipe
Nice piece of Ahi. I think this works best sliced thin, so take that chunk and cut it in half.
Furikake
salt and pepper
Lightly salt and pepper your fish.
Coat thoroughly with Furikake. Some people like to lightly oil the fish first. This resulted in a less tasty and greasy piece for me. So don't bother with that.
Get a pan really hot. Add a little oil at this point.
Sear 30 secs. Flip. Another 30s. Pick it up and sear the edges a bit.
Let it rest for 1 min before cutting.
That's it. Well, the sauce is good too, might as well make that.
1 cup mayonnaise. Best Foods or Kewpie
1 tablespoon olive oil
1/2-1 tablespoon worcestershire
2 cloves garlic, chopped up or smashed through a press
1 tablespoon ginger, grated
1/2 bunch of cilantro
juice of a lemon! (props to the dr for finding this in the video and not on here)
Throw it all in a blender or food processor. Grind it up nice and smooth. Scrape down the sides so nothing lingers. Enjoy.
It pairs really well with fluffy rice.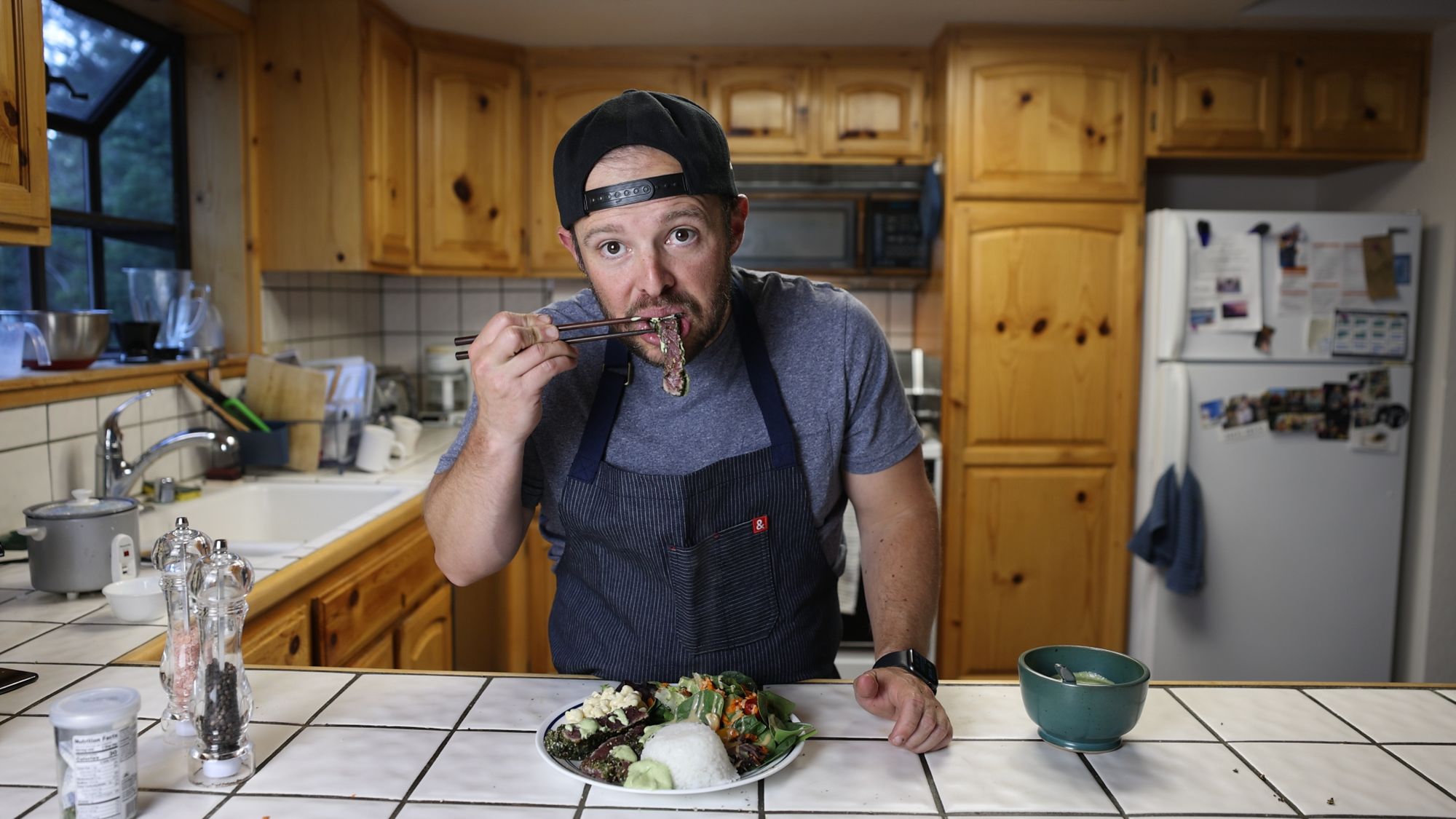 Video Editing
I was excited to make this one. Initially I had the idea of doing a "1 minute video", but I liked the footage and decided not to limit myself. I may try to re-edit down to a 1 minute vertical formation short. Could be a weekend project to trim down... (Weekend Update: YouTube short created!)
This was my second foray into Resolve. I retained a lot from the previous video, and even got a little more dangerous into Fusion. Color correcting felt easier on this one. I played around with some skin tone edits, but actually felt it wasn't worth it and looks good enough with some simple corrections. There are a couple areas where I added some small color grading as well...hopefully not noticeable but it makes a few things really pop.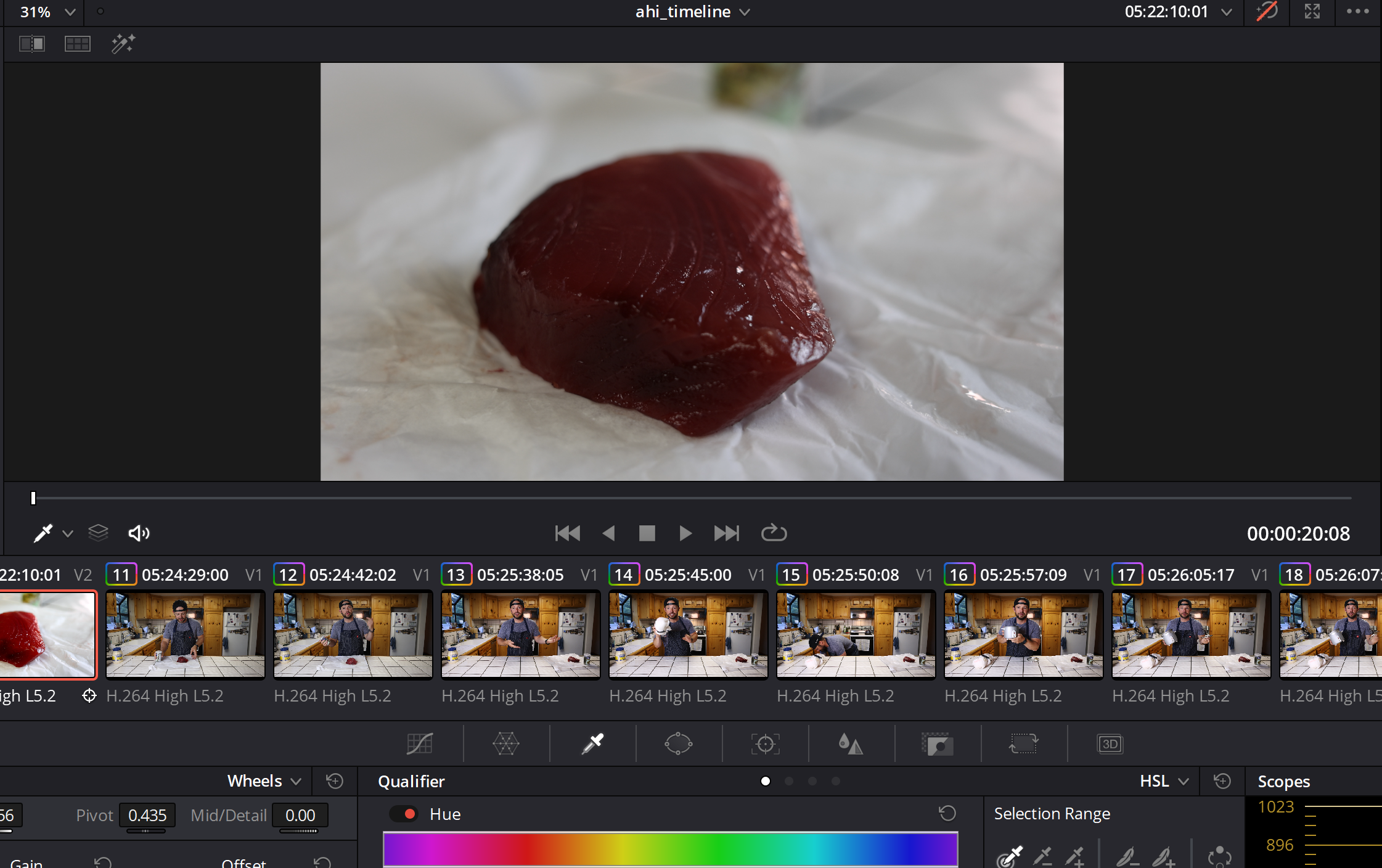 Particularly fun was some of the text and title work. It's nothing amazing, but some of it required new learning. I got a little more comfortable with nodes. I tried to animate the arrow to grow in length, and while it seemed to work, wasn't appearing correctly. It was getting late so I cut that out and just went with a statically sized one. I'm sure these node graphs look ridiculous to people that know what they are doing, but it works. Ship it.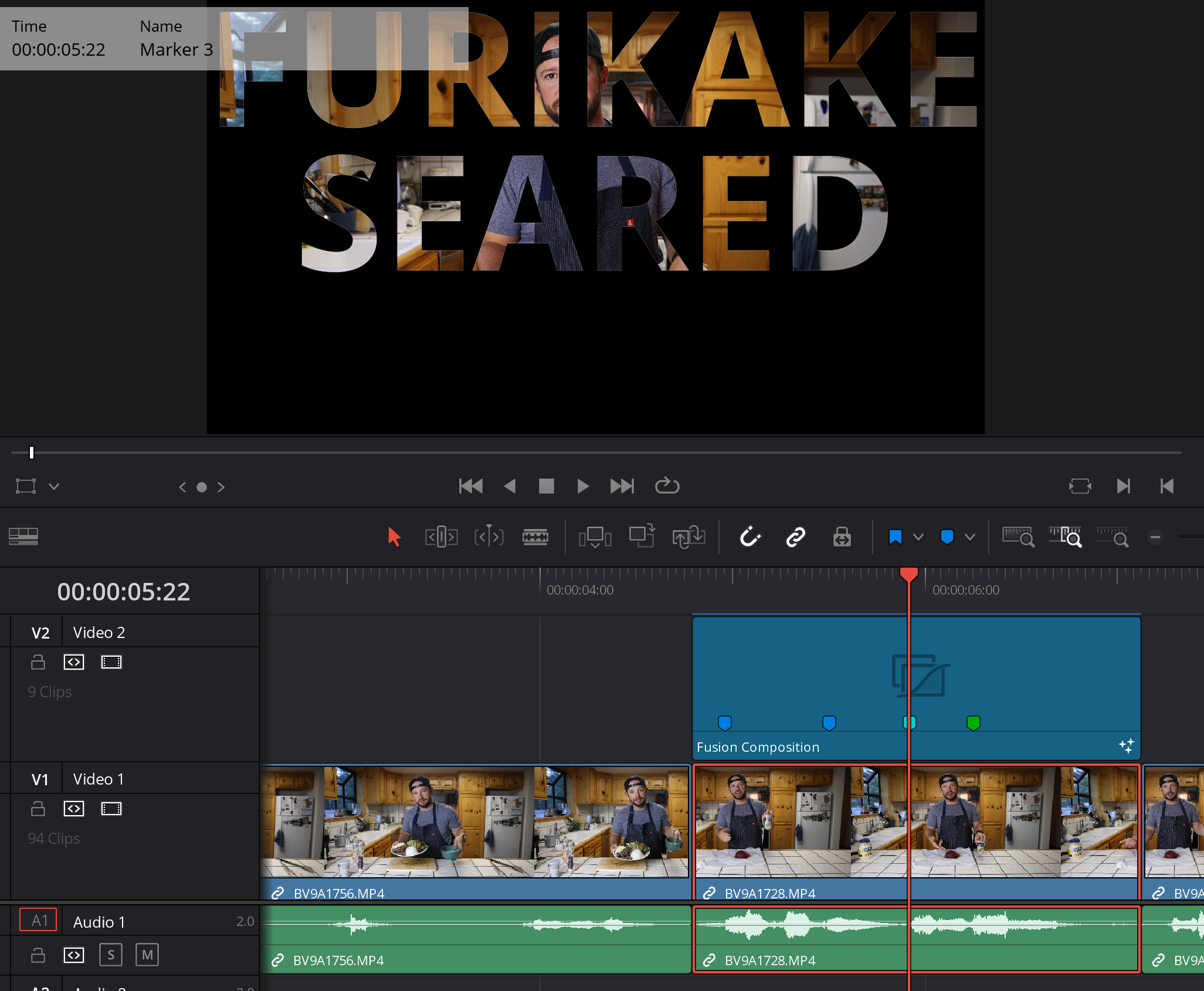 I also played with audio in some areas, and added an external sound effect for the first time. Previous videos I've reused audio from other sections, but this time I went and paid for and downloaded an SFX file. A small thing, but another gap crossed in my knowledge. The SFX space is a MESS of sound packs, free effects, licensed effects, expensive monthly subscription options, and mostly pretty terrible search UIs. The best route seems to find a comprehensive sound pack, shell out for that, and then hope it always has what you want. The resolve pack didn't have a "gates of heaven" effect, so that's where I went searching. It cost a few dollars, but I think it's worth it for that one little section.
The most frustrating part is with YouTube. Once uploaded, the video NEVER played for me. I refreshed, reset browser, etc. Upon further investigation I discovered: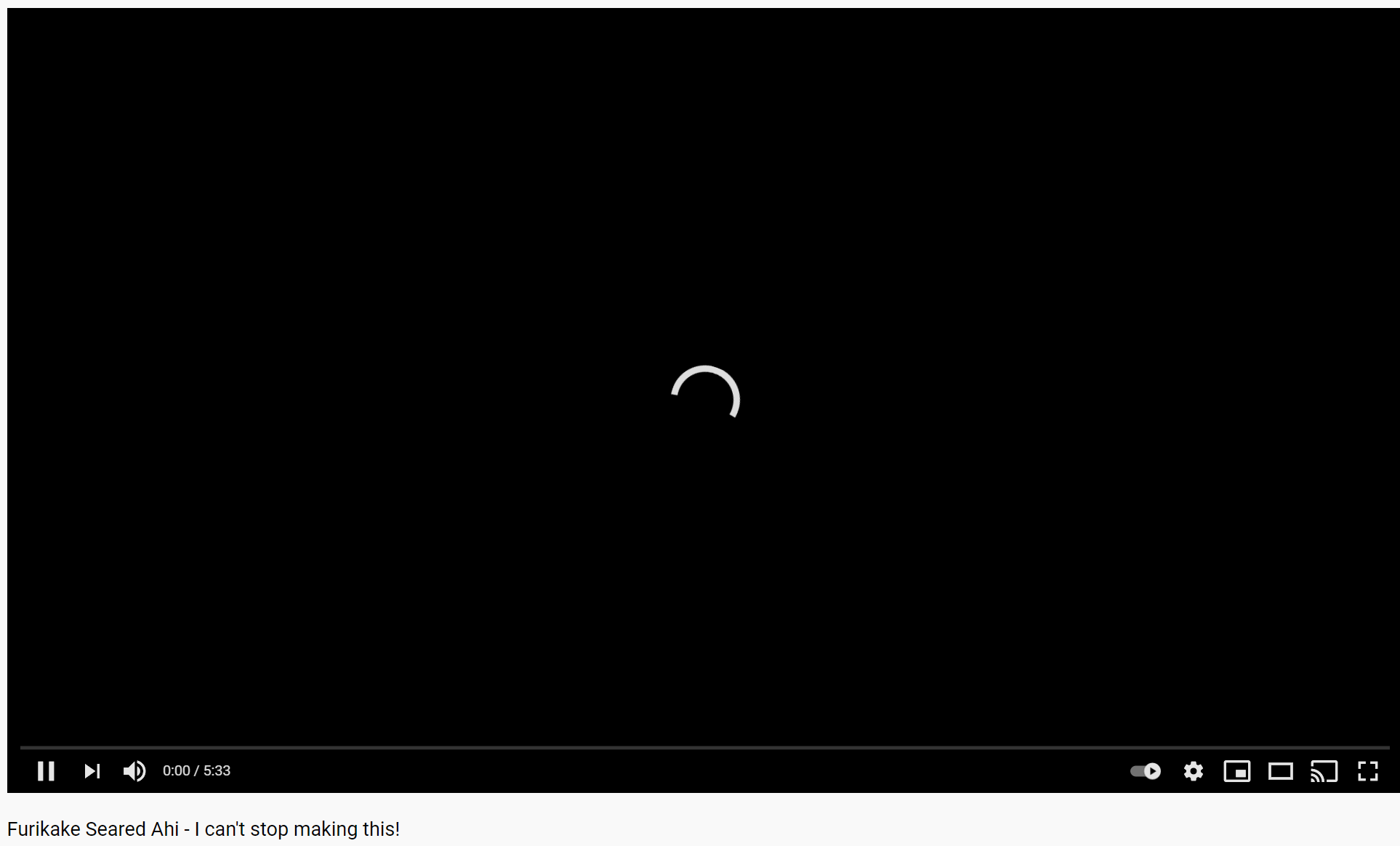 iOS worked fine
it only happened in chrome. Firefox, Edge, etc. worked fine.
It only happens on my personal chrome profile on my mac. My work chrome profile has NO issue.
No issue in incognito mode either.
It's probably some weird extension thing, but I wasted an hour trying to figure out why things wouldn't play. I've tried disabling all extensions, reinstalling chrome, clearing cache/cookies, disabling hardware acceleration. Pretty funny that EVERY OTHER video plays fine. Strange.
Update: I was able to trim the video down to 59 seconds and a vertical video format in under 30 minutes! This was surprisingly easy!
---
Subscribe
Join the newsletter to get the latest updates.
---