Have you been to Ikeda's? If you could make their strawberry rhubarb cobbler...
Challenge accepted. Well, pie, not cobbler, but they are essentially the same....right? And why not use redish purpleish celery that usually has toxic leaves. Yum.
The highlight of this was buying the ingredients. While checking out:
You making some kind of pie?! DAMNNN this boy has got skills!
Never change Truckee Safway
Recipe
Foolproof pie crust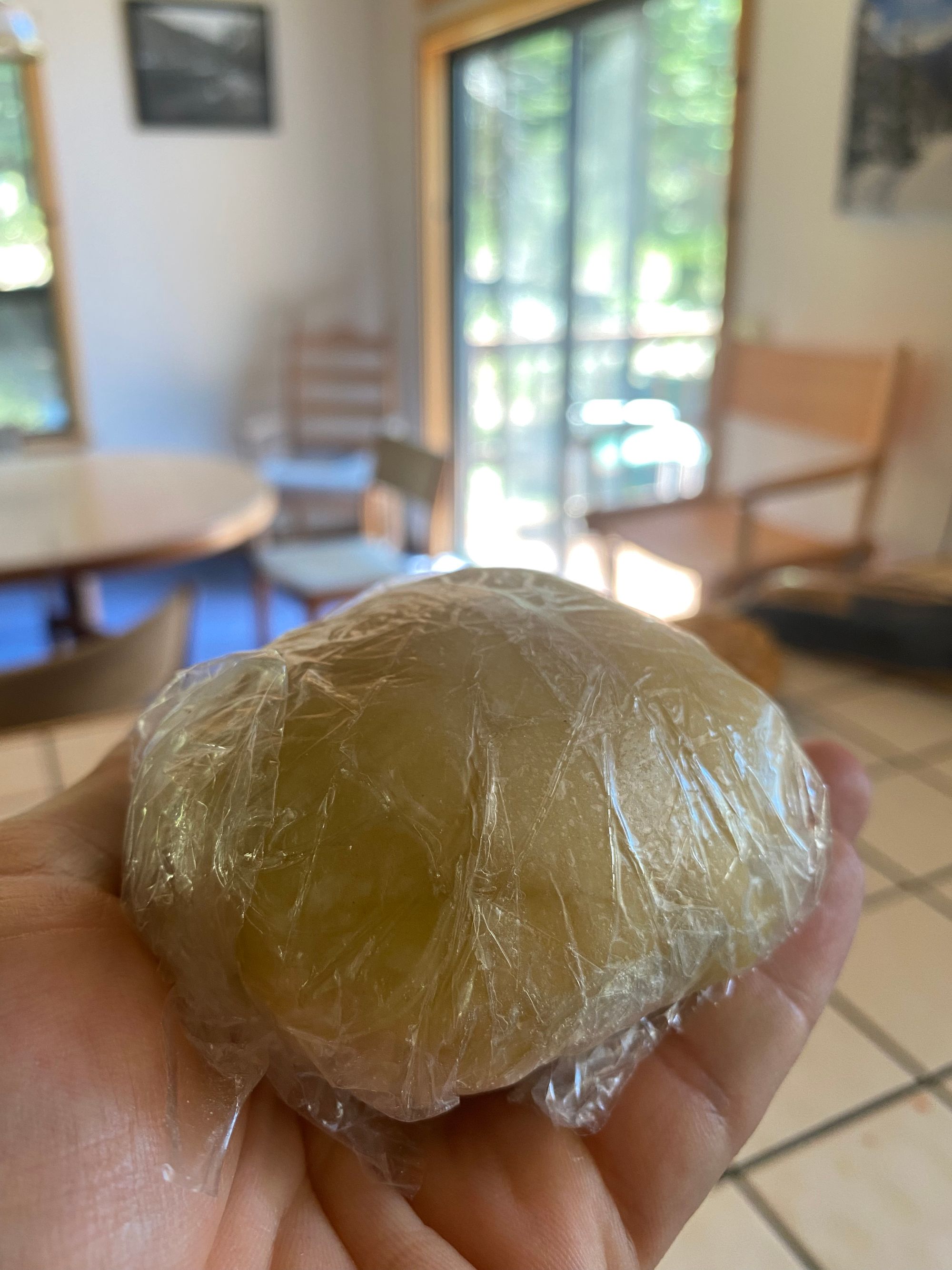 This is my grandma's old school (uses LOTS of shortening) recipe and pretty forgiving. It's incredible with an apple pie. I've played around with butter crusts before, but I keep coming back to this one because it's really easy. It's really flakey, something I think is a must in pie crust. In thicker areas its a bit dry, so I may try to incorporate some butter at some point in time. For now, this is my go-to.
A:
4 cups all-purpose flour (sifted - this may be an old school thing, but I always do it)
1 3/4 cups Crisco shortening
1 tbsp. sugar
2 tsp. salt
B:
1 egg
1 tbsp. vinegar
1/2 cup water
Mix A in a bowl with a fork. Mix until flour is mixed in well. In modern times just use a kitchen aid on low for 2-3 min and save a lot of time.
Beat B in a small bowl until mixed.
Combine the two mixtures until all ingredients are moistened.
Then with hands mold the dough into two balls. Wrap in saran wrap.
Chill at least 30 minutes before rolling, best overnight in fridge. Dough can be left in the fridge for up to 3 days, or frozen until ready for use.
Makes two pie crusts or one bottom and one top with some extra.
Dough will remain soft in the fridge and can be taken out and rolled at once. I throw a ton of flour straight on a granite counter, or use a pastry sheet (cloth) to roll out on. It's forgiving, so if it's sticky just ball it up and roll again.
Filling
I didn't even know where to begin with this one, but luckily Sally saved the day. Sally is awesome. When in doubt, just follow her recipes and you get something very tasty. So I just did what she did, but with my own crust.

Will report back on whether Sally can continue to be trusted.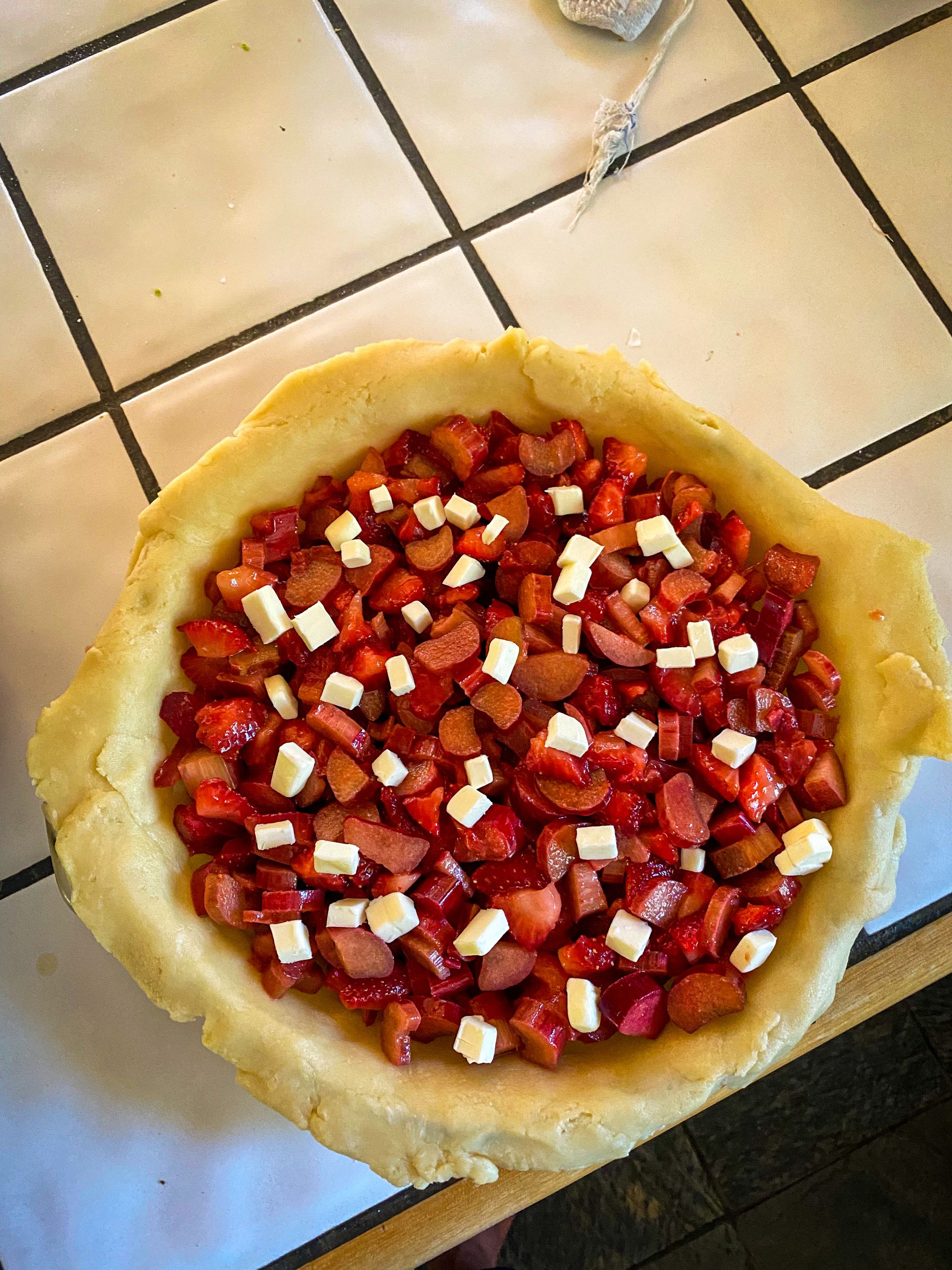 The Result
This was just a quick experiment. The gauntlet was thrown down, and I had an hour to watch a company all hands, which felt like the perfect time to bake something. If it comes out well, I'll make a video the next time, but the backlog of things to edit just felt too long and I really wanted to watch that all hands (and...Euro 2020 game...).
The crust:
The crust is a little too dry and totally crumbled in one area. Not sure what happened there, I spent a while making sure it was all good to go.
The pretty factor:
I'm happy with the lattice work. This was the first time I've done that with a pie and it was much easier than I thought. I can improve on linking it into the bottom crust though, but got impatient today.
The taste:
TBD. We'll see tonight. Hosting a dinner party and I'll see if anyone thinks about seconds or just tosses it away.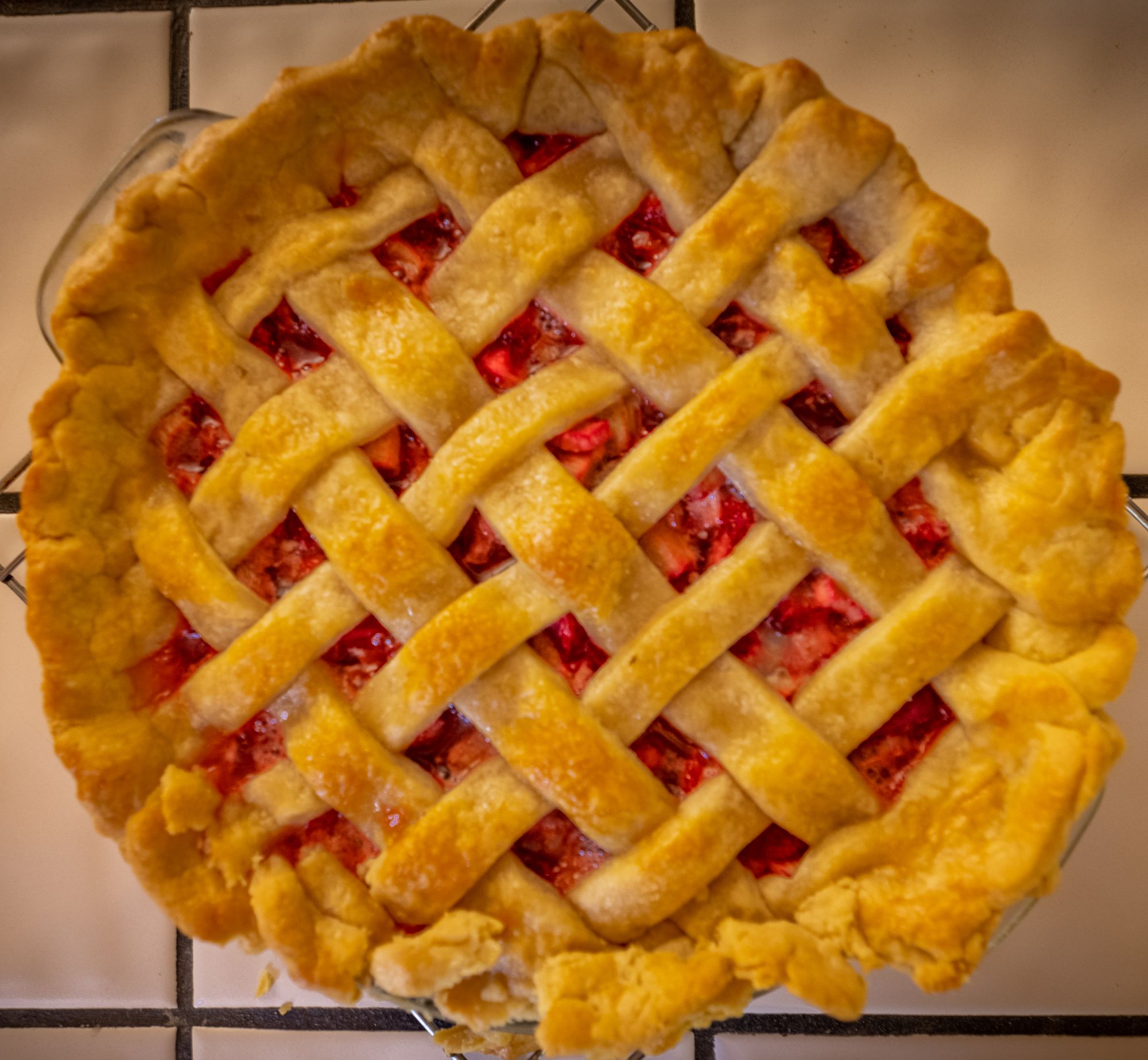 ---
Subscribe
Join the newsletter to get the latest updates.
---