🖥️
Better to view this on the website than email, it's photo heavy! And long...
Reflecting on how I spent my time in 2022 (mostly from reviewing my iphone Photos) and what I'd like to do more of in 2023! Wordy details have callouts to TLDR each section on my takeaways. They look like this:
🚨
What I want to do in 2023.... Color coded to show how I felt about it.
📍 Living Situation
🏠 Homeowner I bought a condo! Guess you could say I like Hawaii and living out in the middle of the Pacific ocean. One thing I've been really grateful for is how day to day life is easier - there's no shoveling snow, defending the house from bears/squirrels, etc. I can throw on board shorts and a tshirt almost any day of the year and that's plenty. The views of Ala Moana and Lë'ahi (Diamond Head) are stunning, and it was cool to see just how quickly it felt like home. It's my first home purchase, and I'm thrilled with it.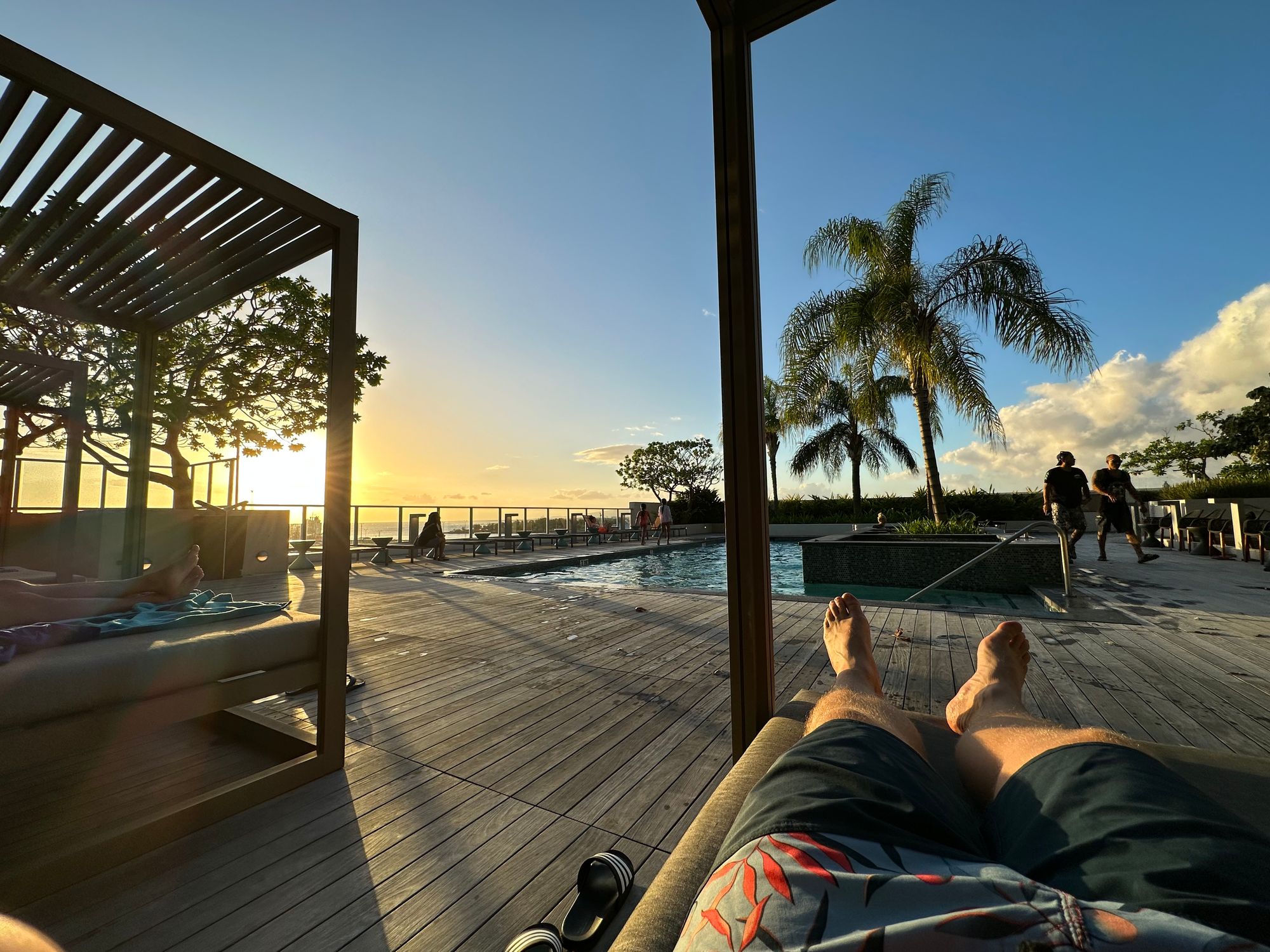 One highly underrated feature was the people that area always taking photos/videos on the parking structure next door. Endless entertainment. The food, drink, and activites are incredible and I've slowly but surely made some friend connections out in the island. I even started a "Hawaii Foodies club" with a coworker to connect with other people and have built some great friends through that.
So are you gonna be there forever?
This is the most common question I get. I don't know. I love it there now and don't see myself leaving soon. Come visit! The spare bedroom is great. It's a priviledge that's not lost on me, and I'm grateful for the opportunity to live there after so long in California. I do miss the mountains a bit.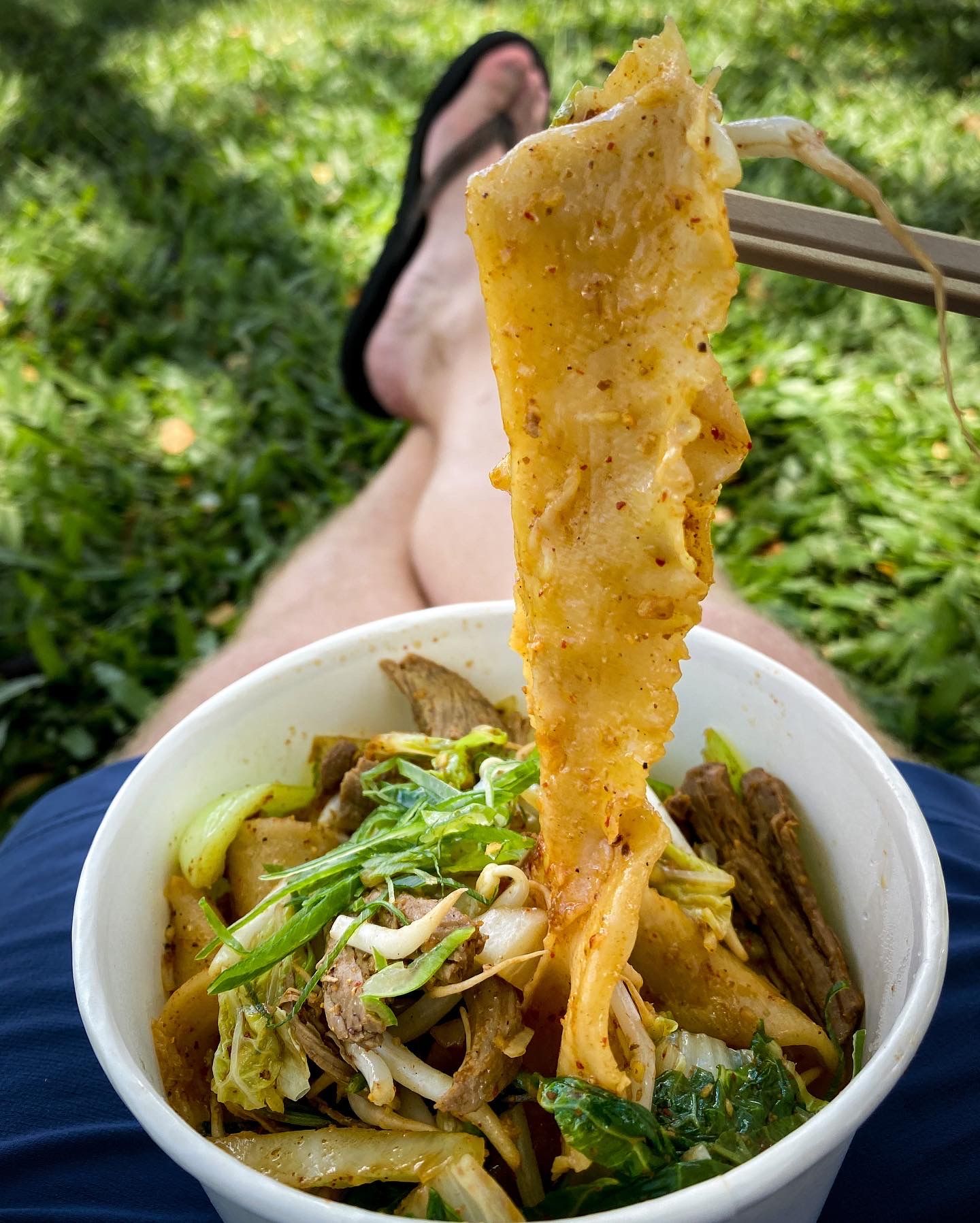 🏝️
Going to continue enjoying life in Hawaii. It's been great so far, and there's a lot I still want to do there.
🏥 Health
🔔 TINNITUS This was probably the big thing last year but now isn't much of an issue. It flares up on occasion, but for the most part goes unnoticed. Until someone asks me about it or I start writing about it right now and hear the ringing in my left year...
🙋🏼‍♂️ SHOULDER I don't really notice it! I'm not quite back at my pull-up standard, that's takign a long time, but at least I can do a few now rather than 1 or 2 before my shoulder gave out before. There's an occasional weird clicking, but generally not an issue, despite it not being attached anymore!
🍱 FOOD Hawaiian food is delicious and I really took advantage in my first year there. A friend and I recently decided to get things "back under control" so I expect my IG to be less extravagant for a while as a tighten things up a bit.
🏃🏼‍♂️ RUN Cardio was on point in 2022, and I ran the 5oth Honolulu Marathon! You may have seen my 4 part series.
I didn't find the passion for running some do. That's ok. Those folks can have it. But I do enjoy it more than I did, and I loved the discipline required in the training. I'll probably keep running at some regular cadence, or at least not dread it as much. Now 4 or 5 miles seems pretty chill.
🦠 MELANOMA Hawaii is not the best place for someone that had melanoma. But got a clear report with a new dermatologist. My PCP gave encouraging news, that they've figured out a lot of this stuff and how to treat it much much better in the last 10 years. I still wear a hat when surfing, but less worried about this in general.
💪 GYM Having a gym in the building makes it so easy to get a workout out. I love to go and lift and kept a pretty regular habit of going! I miss cycling, and hope to get a bike out to Hawaii and some point. The videogame bike in the gym is fun but not the same.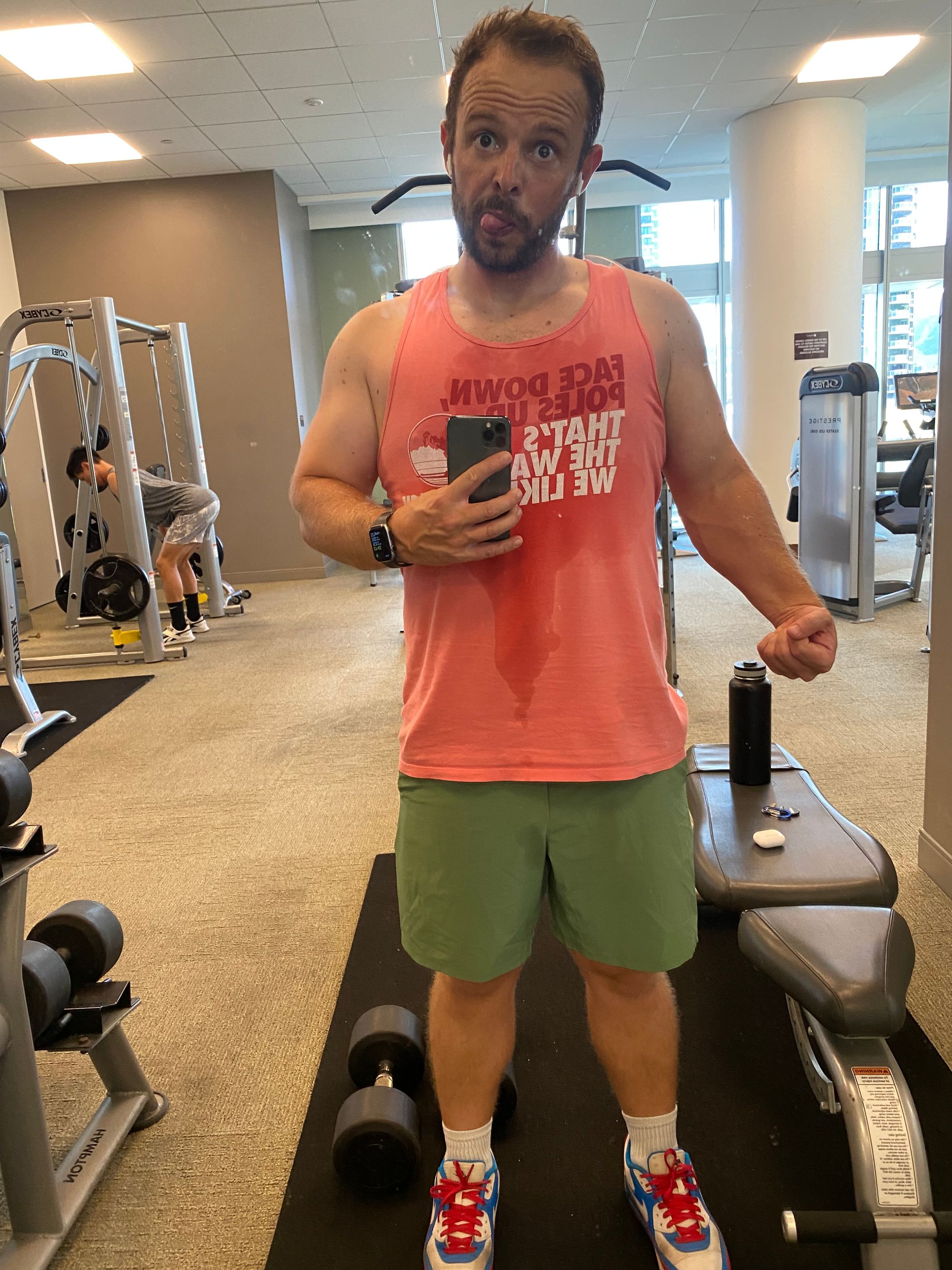 👁️ SAND The biggest scare I had was a piece of sand stuck in my eye. We'll just take a scalpel and flick it out is NOT a reassuring thing to hear. Thankfully it wasn't that bad and I got it out fine.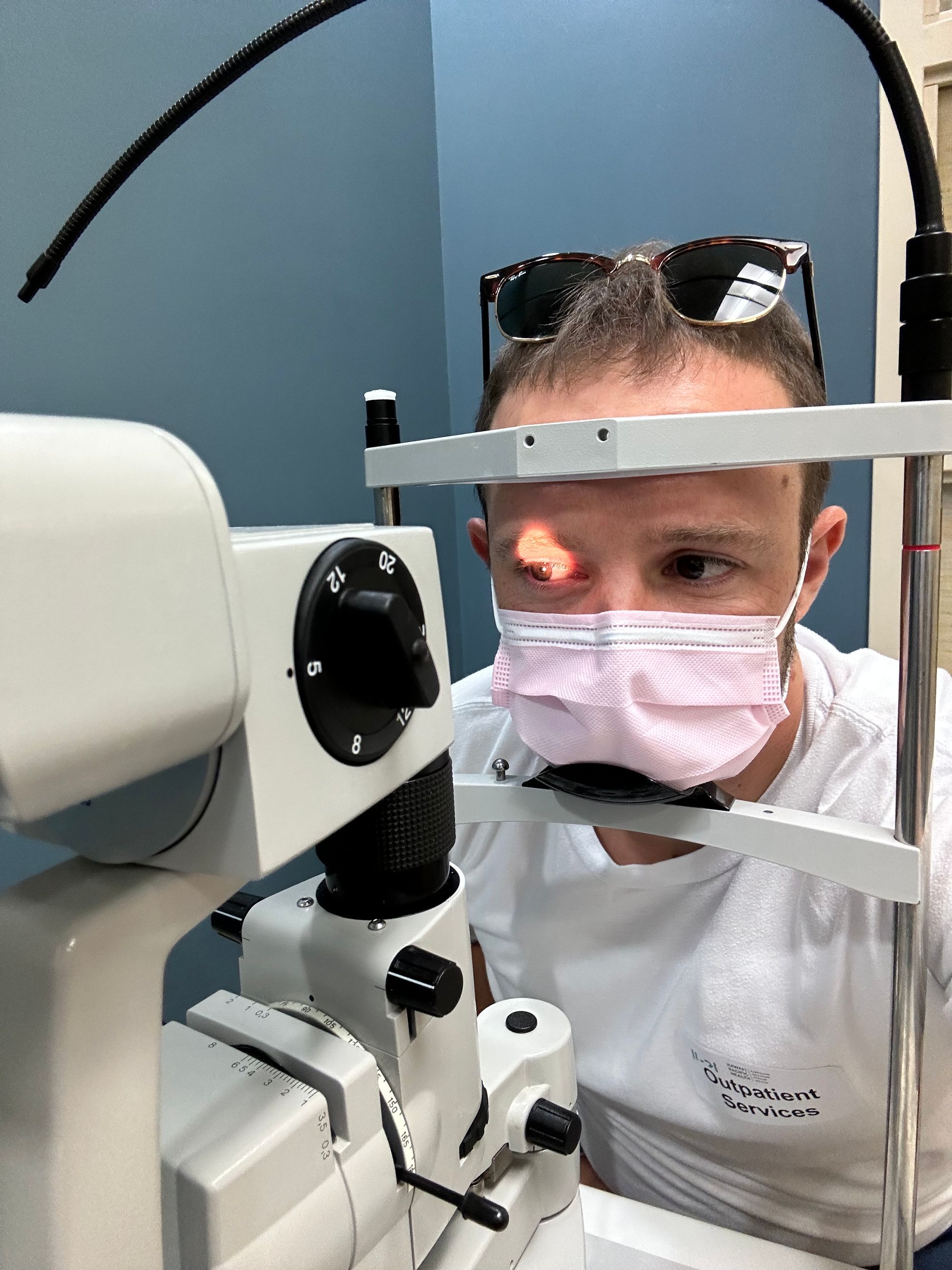 🏩
Health is good but could lose some weight in 2023. Don't get sand stuck in your eye.
📸 Creator
📷 PHOTOGRAPHY I spent a lot of time, energy, and money with photography last year, and am thrilled. The big change this year - I worked two mentors 1:1 for the entire year, generally meeting weekly for an hour to discuss techniques, critique my work, or see how they would edit things (this was massively useful).
At the start of the mentorship, we all rated my general photo ability around a 6, but by October were comfortable at 8 and pushing into 9. I still think others have some magic sauce I haven't quite learned, but love the progress. Here's two photos I was proud of, one from 2016, and one from 2022.
💸
Spend money learning things I want to learn. It really fast tracks it. Engage with the people you admire.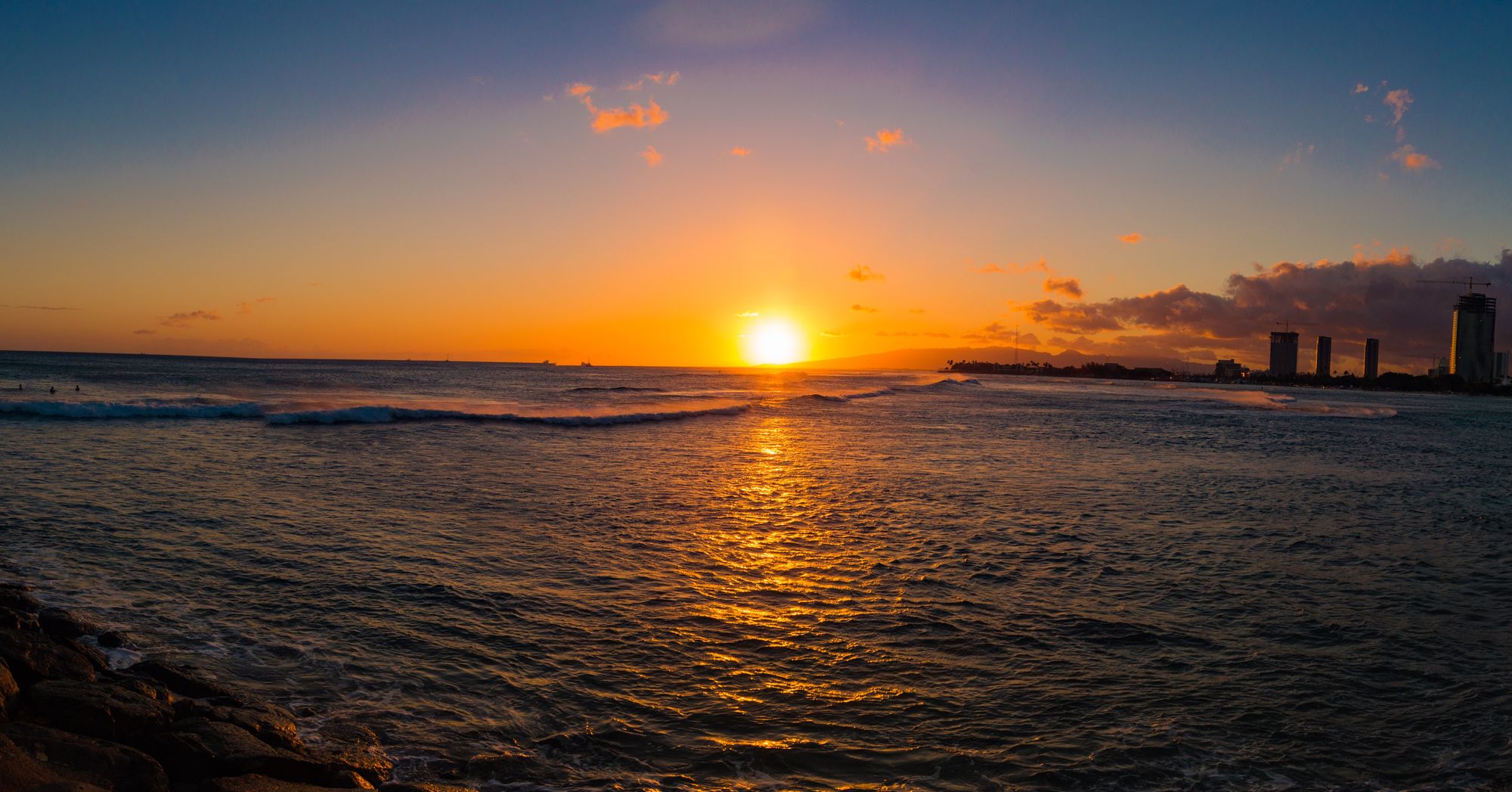 2016 is a stitched panorama (lol at the wave breaking). But kind of cool that you can see my current home finishing up construction. I definitely did NOT think I'd be living there 6 years later, or running along that stretch of the beach park multiple times a week! If you scroll through my instagram the improvements become pretty clear at the start of 2022. The most fun photo was recreating a painting my mom did. She painted it and I realized...hey...that's on Oahu!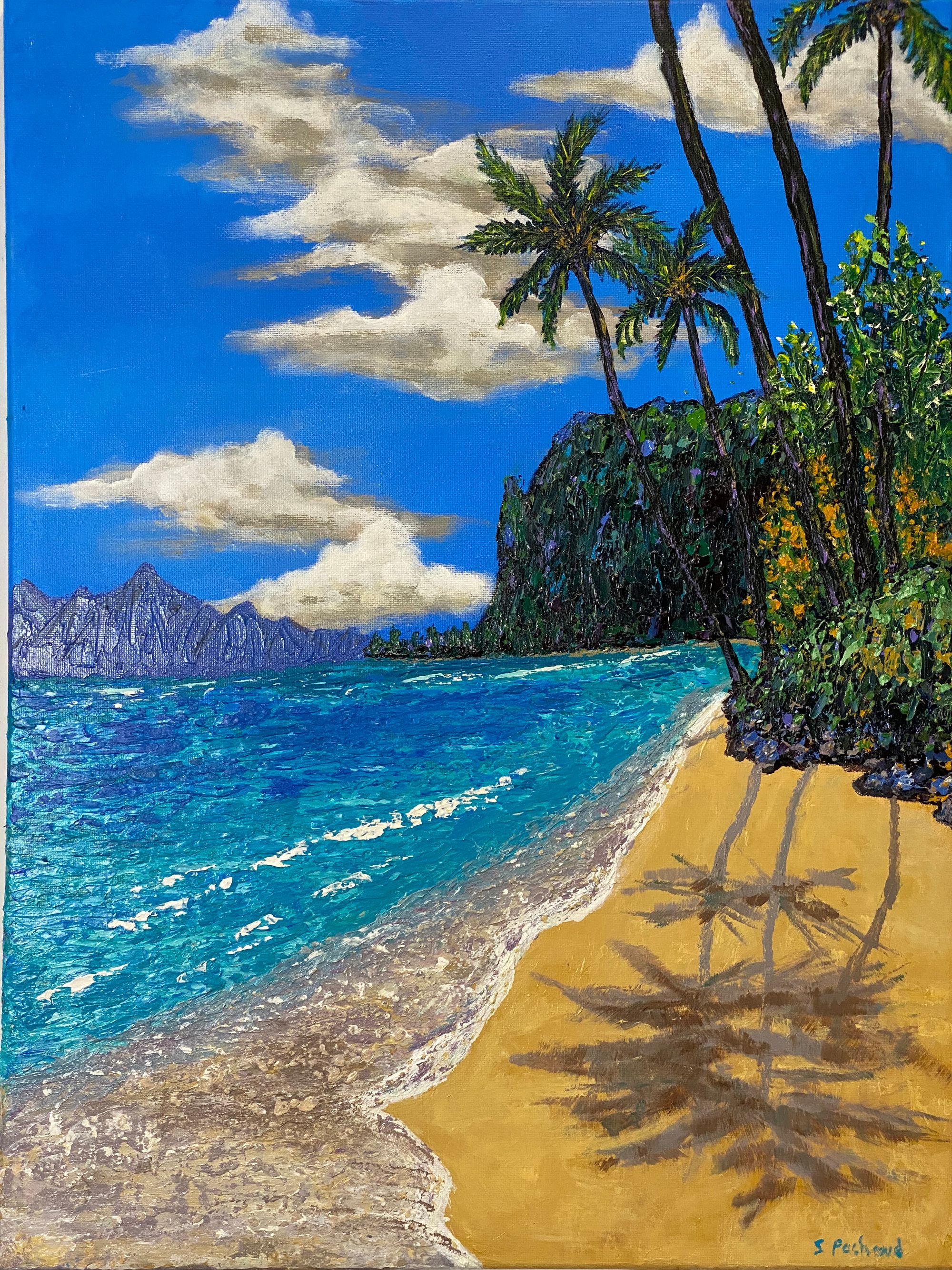 I loved photography last year, but didn't have too much of an overall goal with it. I'm still deciding if I want it just to be an artistic outlet or if I want to grow something more meaningful from it. Landscapes remain a favorite, but I like the ones with people in them more.
As my skills improved, more folks started reaching out asking me to take picture of them. People is a WHOLE DIFFERENT ballgame, but I had a lot of fun stretching out of my comfort zone to take some people photos! These weren't featured on IG, but I'll drop a few here: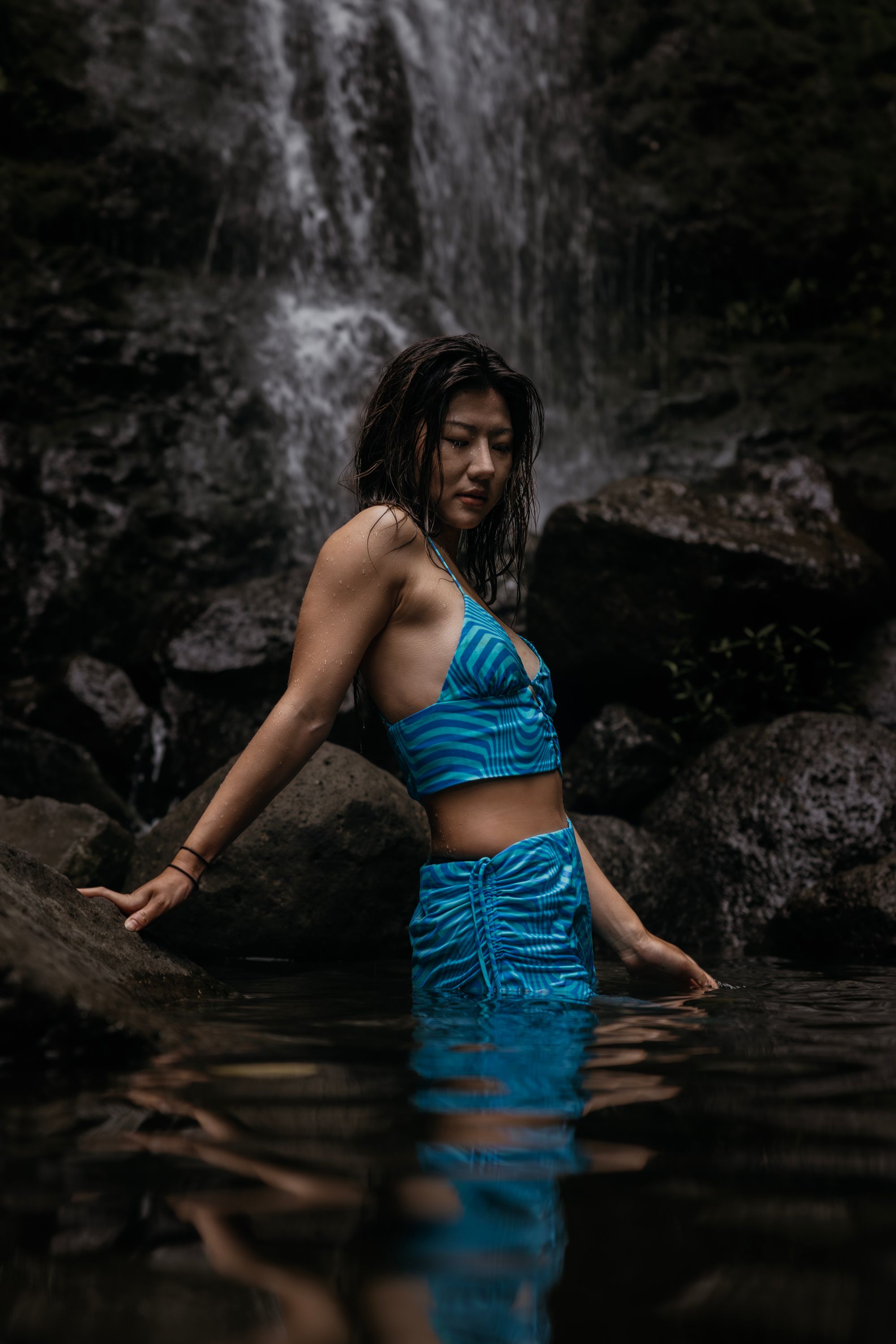 🎥 VIDEO I also spent some time exploring short form video last year. It's really tough to tell a story in 15-30s that's constantly engaging. I had one IG reel go "viral" with 54k views, drastically surpassing my typical 300-500, or occasional 2k. I really enjoyed learning more about DaVinci Resolve - what an insanely great piece of software.
Overall I'm really happy with what I learned in photo and video. Now I need to determine what I want to do with it. The next skill would be about growth and hacking social media.
👑
Loved photo/video this year. Great progress on skills learned. More photos. More video. Figure out how to niche down and grow an audience.
🌐 rtleary.com This site was essentially dead for the year. I was quite sad to look and see that my last update was the 2021 year in review. Beyond updating ssl certs, I didn't do a thing. At the start of 2023 I fully updated the backend tools to make things a little future proof and am excited to keep this going.
I may open up the topics here, some cooking/cocktails. Some tips for engineering managers. Some photo/video tips. We'll see. I like it being a journal to show the journey/progress and what I thought about something at the time, which I'll of course think was bad/wrong later as I learn more.
🏕️ Adventure
🏄🏼‍♂️ SURFING I'm in Hawaii, it was time to learn to surf. It's TOUGH. I sucked. A lot. For a long time. After fussing about in Waikiki for a bit on rentals, I bought a board and started to go out 1 or 2 days a week. After pissing off some locals in one area and getting a 10 minute lecture (I was at fault, they were great for teaching me), I found some other areas in Oahu to go learn without as much risk. I really started to improve when Keegan visited and we went 3-4 days a week and I kept this going for a while. It got to a point where I'd comfortably paddle out, catch a bunch of waves, and paddle in without much disaster. I'd go from 500ft of surfing in a session to maxing out at 5000ft and averaging at least 2000ft. Surfing was on the backburner during marathon training, but I'm really excited to get into it again. I'll never forget catching a green wave that was roughly my height and actually riding it. It almost beats powder skiing....maybe...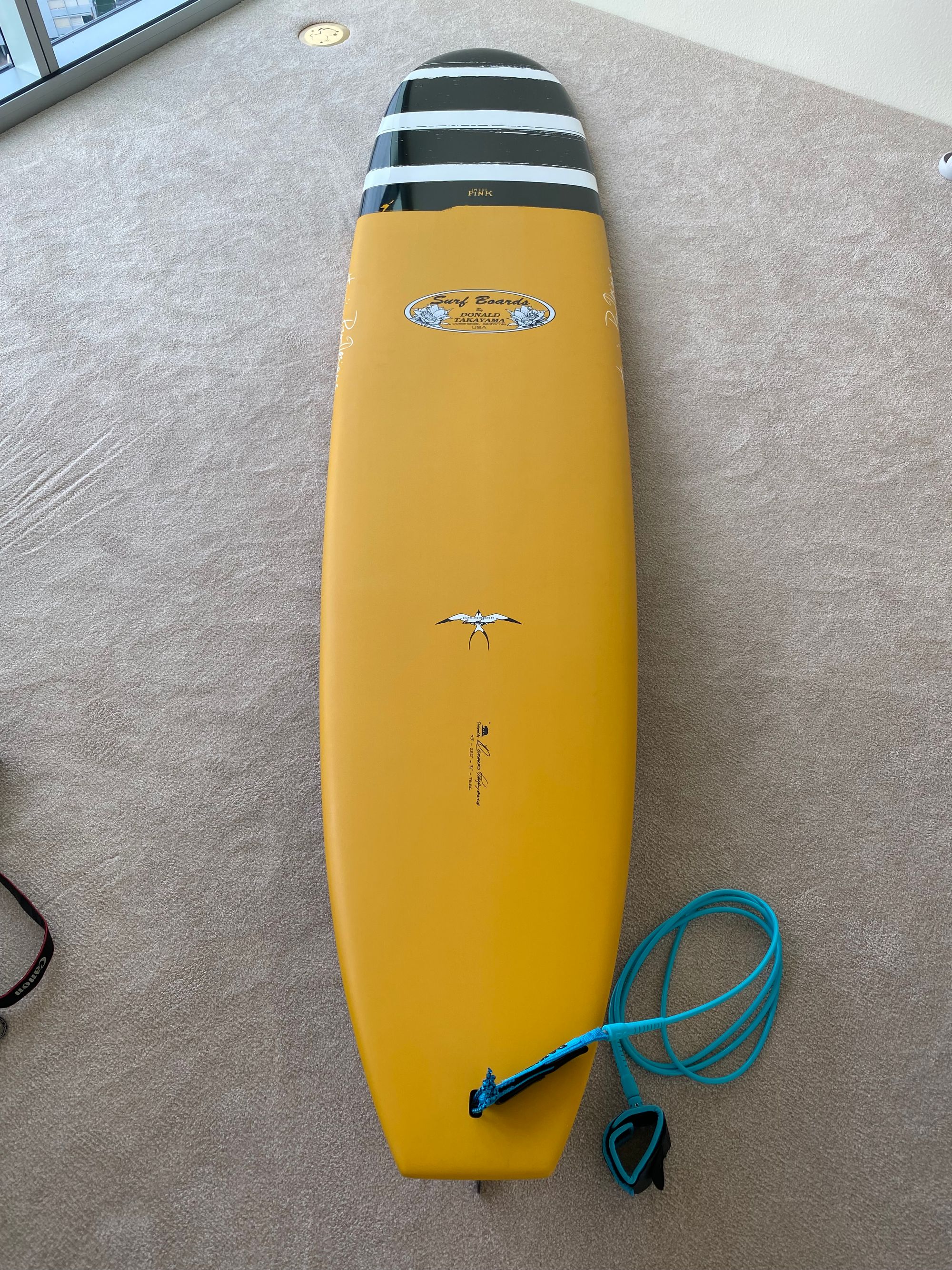 🏄🏼
MORE SURFING. IT'S SO FUN.
🥾 HIKING AND BACKPACKING I still love hiking and backpacking may be one of my favorite ways to disconnect. I got a bunch of Hawaii hikes in. Some sketchy ones, lots of trips up Koko crater, and some more casual ones too. Hiking in Hawaii is so different than the Sierras, it's afun change of pace. If you are visiting Oahu, I have a good list of hikes I can recommend. One of the funniest hikes was taking a random FB group out one day and fitting 7 people in the back of my pickup truck.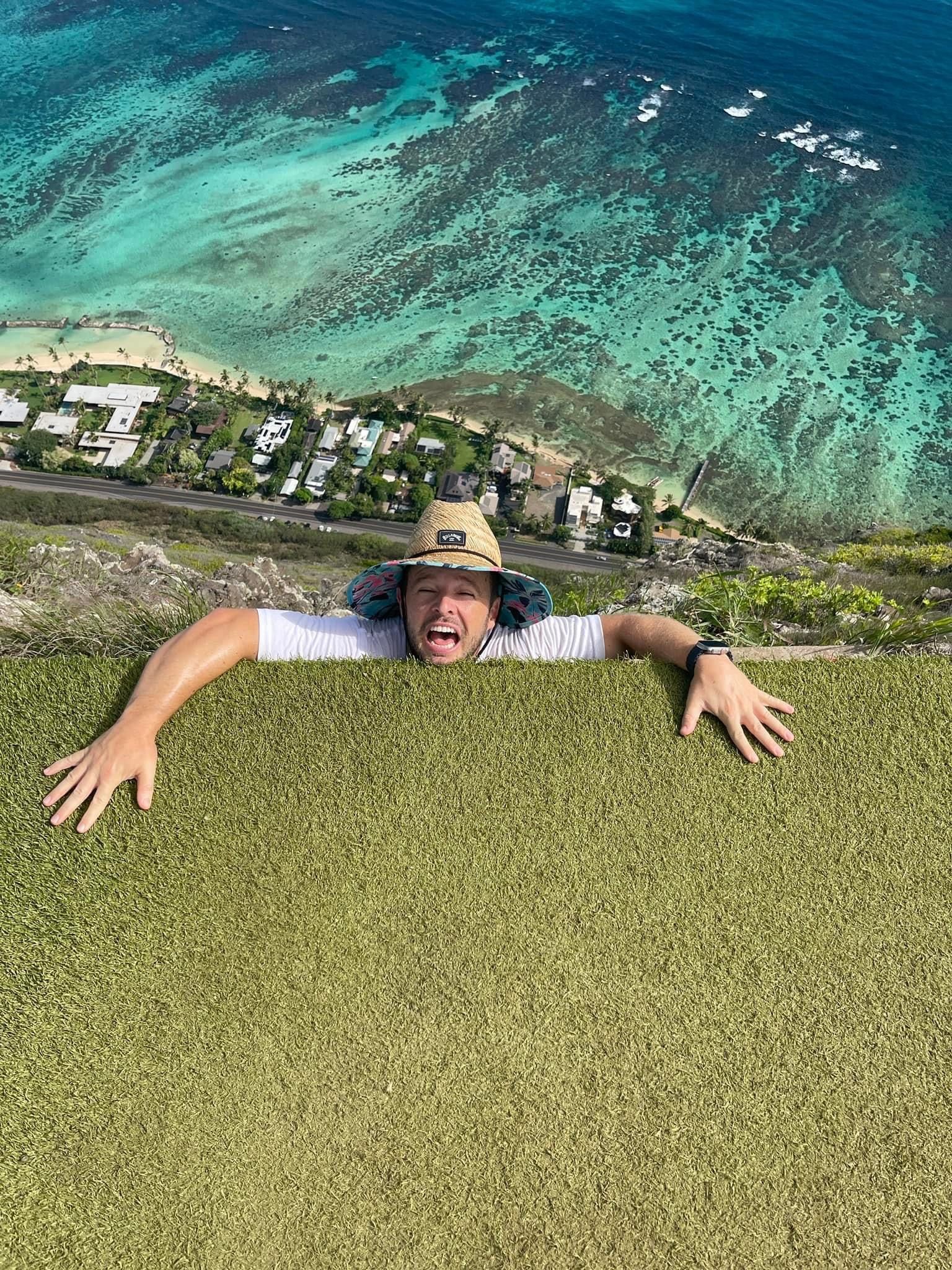 After a quick work trip to California I jetted up to Tahoe to do a 4 night backpacking trip with my dad. It's always so awesome to get out and hike through the sierras, and I'm immensely grateful to do it with my dad. People think I'm crazy for cowboy camping, but now it's just normal. One of the major highlights of the trip was a pre-sunrise hike to get to the top of Mt. Tallac and take some photos. The sunrise was incredible. Getting off the grid is always a treat, but I was super thankful for the Garmin InReach allowing me to keep in touch with my girlfriend and keep her posted on the trip, even if it was only a couple messages per day.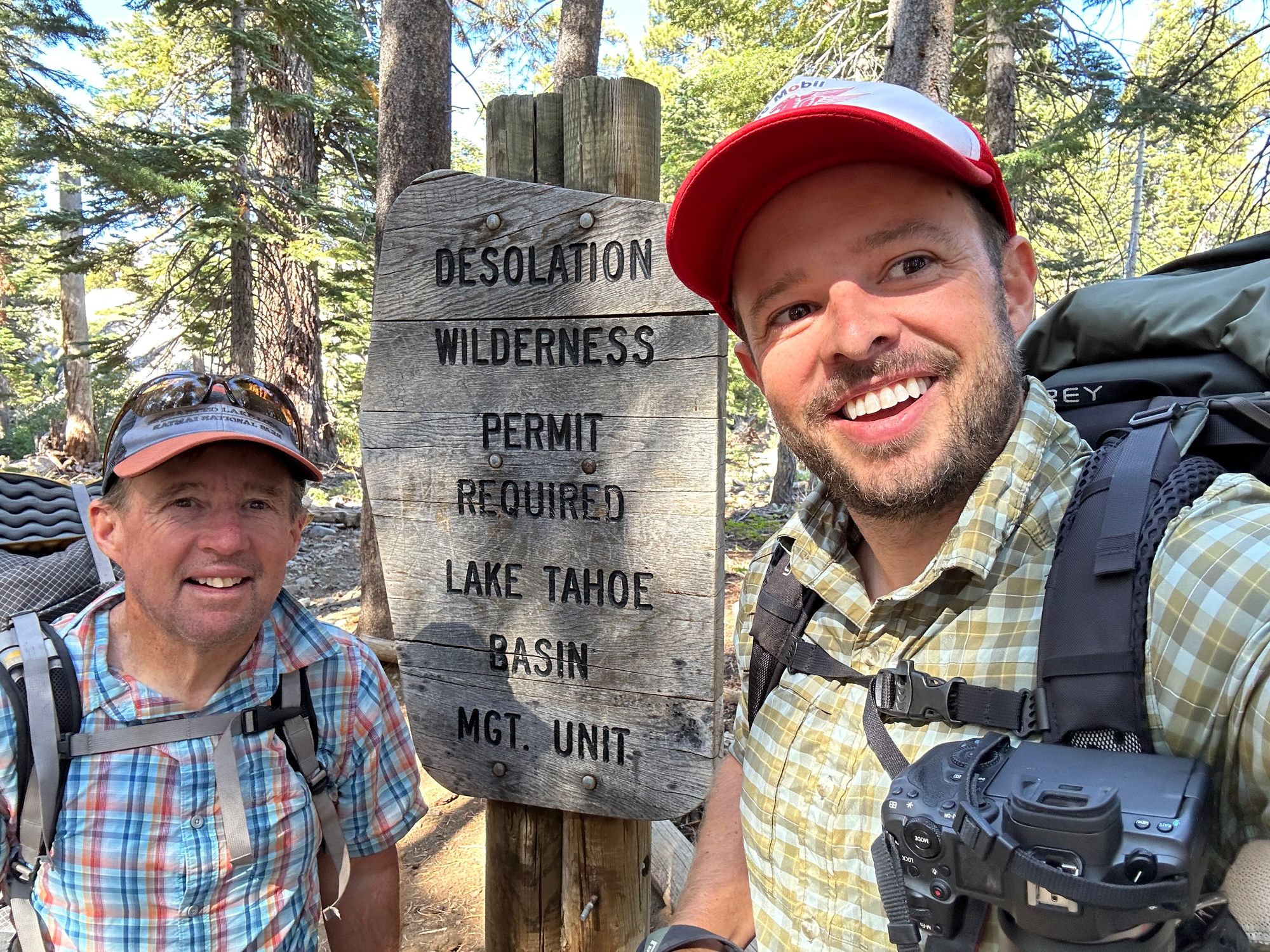 ⛰️
Keep on hiking - lots to do still in Hawaii! And always make sure to get at least a few days out on the trail with the pack.
⛷️ SKIING 2022 may have been the least I've skied in the last 15 years. Hawaii life was too fun and it was a pretty poor snow season in Tahoe. Keegan and I had a surprisngly good backcountry day on Castle Peak, and I did make sure to get the moneys worth on my pass. We found a lost radio which Keegan got shamed for picking up, that was probably the best part.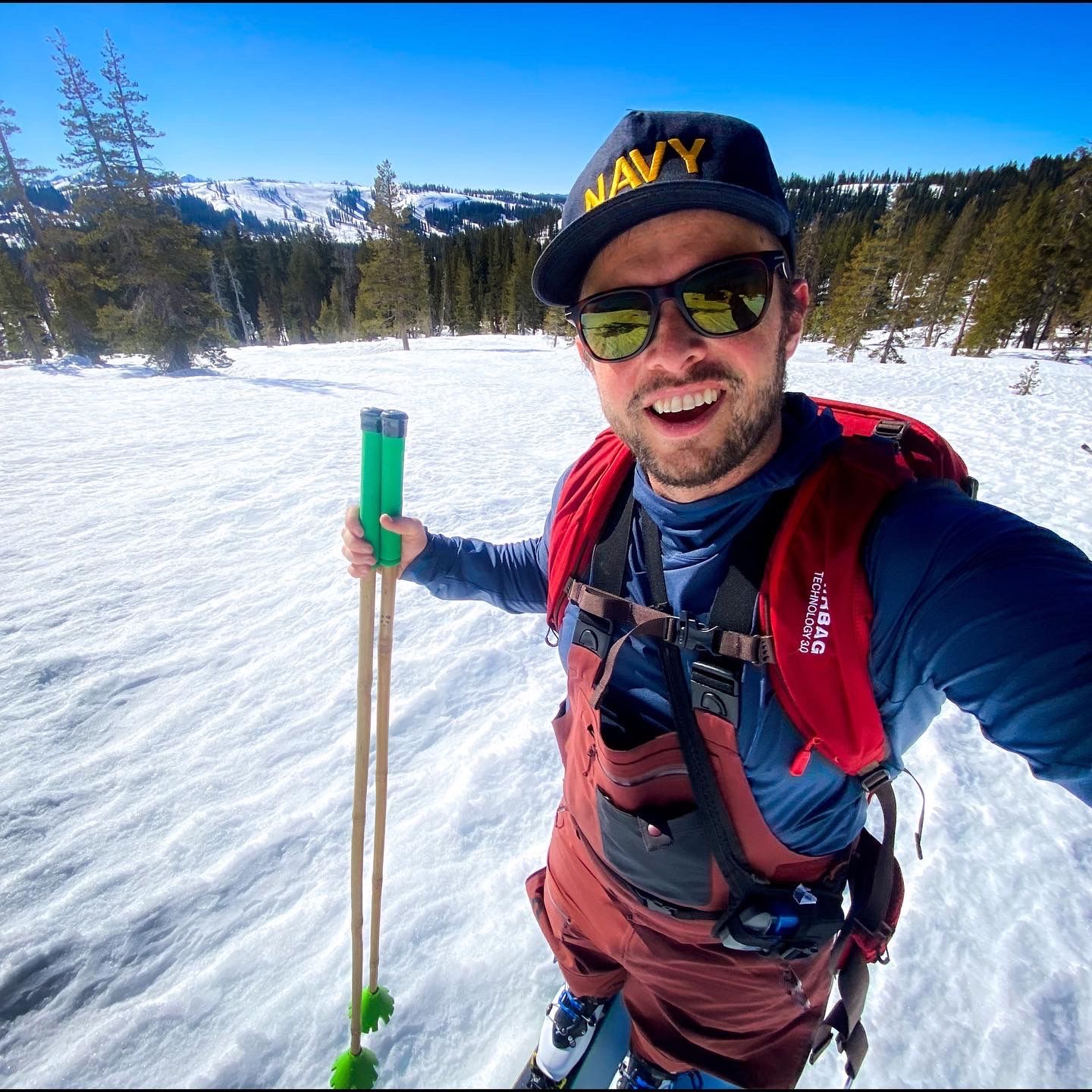 🎿
Ski more in 2023, and really look to get more backcountry in. The hike is almost more fun than the skiing. But it was a good year to take off.
🌺 INTER-ISLAND TRAVEL One of the coolest aspects living in Hawaii is how easy you can visit other islands. 70 dollars round trip, 20-30 min flight, and the delicious juice on Hawaiian airlines. Can't go wrong, unless you encounter some crazy flight issues. Going to the big island to see manta rays was was one the coolest things I've ever done - if you get the opportunity...DO THIS. Sunset on Haleakala is also a real treat when it's not too cold!
🤟🏼 Other Hobbies
🎟️ NFT NYC NFTs cooled off a bit last year, but at the top we went to NFT NYC. So fun to be around a bunch of nerds geeking out, attending concerts and parties, and overall just having a good time. I still follow the space, but not as obsessively as I once did. I got a couple photography NFTs I'm glad to hold, and still think Yuga Labs is pushing things in a really interesting manner. Proof + Moonbirds was the highlight for me (they seemed to make no mistakes in 2022), and I'm bummed I couldn't get into Azuki...
I also really enjoyed meeting a local Hawaiian artist and NFT creator. I bought one on the spot at the night market and got to join them for some events during the year. Shout out to the FomoMofo crew.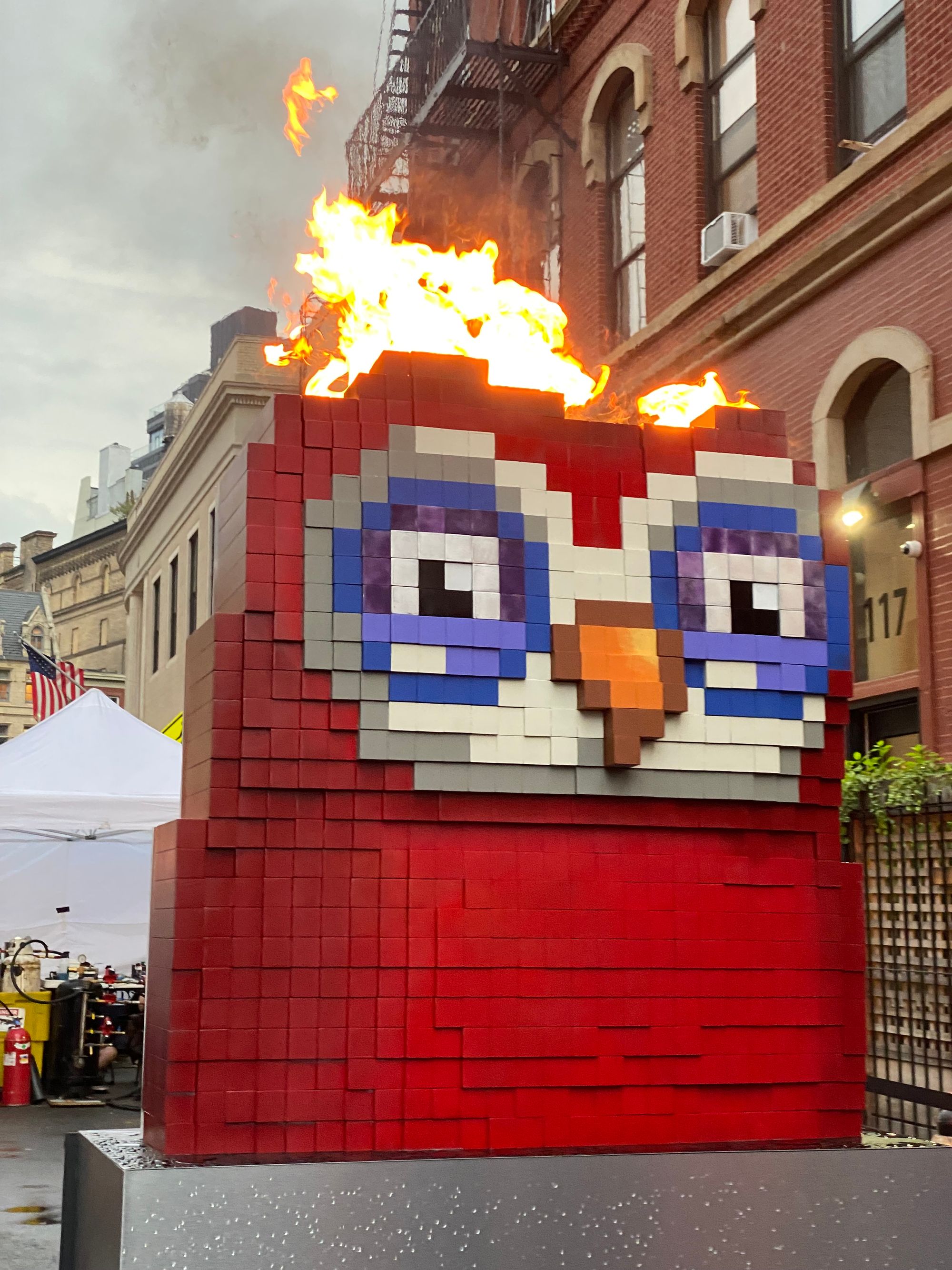 📖 BOOKS I downloaded more books than I read last year. YouTube Premium reigns supreme. I did enjoy Rick Ross's Boss Up, Zero to One, Jack Carr's latest in In the Blood, and Bullet Train (a good example of definitely read this before watching the movie, though the movie was fun).
🎧 PODCASTS The All In Podcast dominated my listening last year. Nearly every Saturday morning I didn't rush off somewhere I'd make a cup of coffee and listen/watch on youtube. It was a standard for all my long training runs. I also got really into Lex Fridman's podcast on occasion and a bit of Andrew Huberman. There's so much great content out there.
🎮 VIDEO GAMES
Fortnite resurged with no build mode. I was hooked again, and connected with coworkers for a number of squad games. Clearly S-tier in how they do releases and integrate new content.
Halo Infinite has to be the biggest flop. I wanted to enjoy it, but their slow release cadence, bugs, and other issues make it a clear failure. Esports are still fun to watch, but the game is dead. Everyone takes the hopium they can come back, but from what I see they produce it's clear they have a busted engine, tech debt, and all sorts of things that they probably can't bounce back from.
Return to Monkey Island was a real treat. I finally dove in and played Full Throttle to warm up to point and click adventure games, and monkey island was fantastic.
Powerwash Simulator Yes, you are doing real work and theres dozens of hours of washing to be done. And you'll want to keep playing. It's that satisfying and meditative.
Among US VR This was a blast to play with coworkers. Hearing your reports yell "I'm gonna stab you" and chase you down a hallway brought on tons of laughs.
CupHead DLC Really fun. Challenging
High on Life Rick and Morty isn't my thing, I don't find it funny. But I love this game. Maybe the humor hits me better in game format, or I just enjoyed how different it is.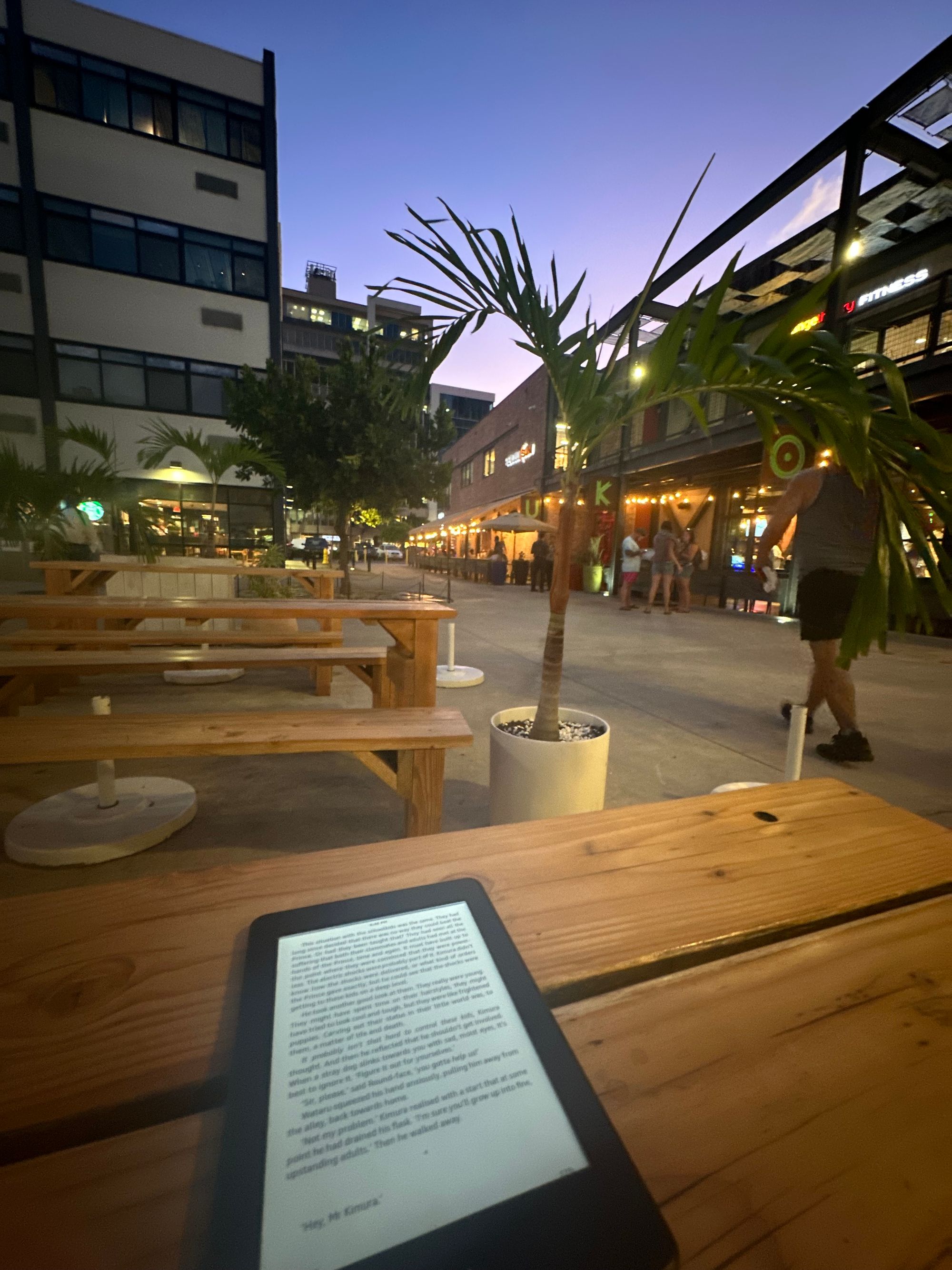 👾
Games are fun and my way to relax.
🍿 TV AND MOVIES
My power rankings from what I can recall:
Andor
Severance
House of the Dragon
Euphoria
Stranger Things
Terminal List
For All Mankind
Succession
Jack Reacher
Top Gun Maverick
Glass Onion: Knives Out
Last Night in Soho - super creepy horror
Moonfall - LOL
Rings of Power - man this was slow to start. overall not great.
👨🏼‍💻 WORK
It was a good year at work for me and the team. Overall I think we worked hard, got a ton done as a relatively small team, and think we seriously up-leveled how we do things. I think I settled into my senior manager role and led the team well despite a lot of challenges. I love being remote and not commuting, though really enjoyed our quarterly get togethers. We pushed hard on data to drive our work and decisions, which really stood out at the end of the year.
I think the most satisfying aspect of work this year was mentoring others growing as engineering managers. Previously I'd brag about new products we'd shipped and the role I played there, but this year I really was satisfied from helping others get more done. I also mentored some people outside of work, two people at other companies and some college students, both of which I really enjoyed.
👨‍🏫
Lots of happiness + satisfaction from helping others. Consider writing about this more rather than just coaching 1:1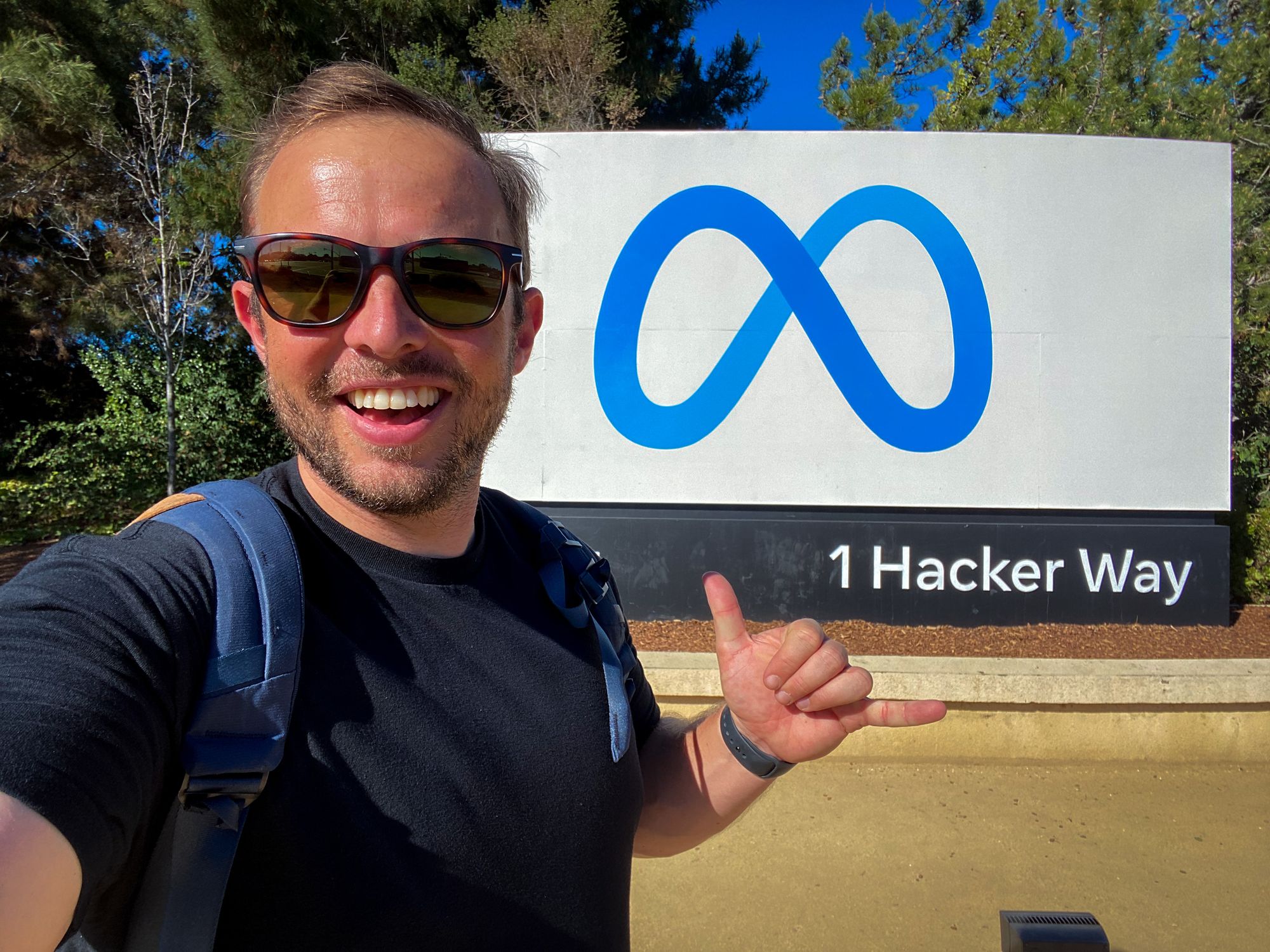 My Life upgraded with
🚽 TUSHY A bidet is a game changer. Get one.
⌚ Apple Watch Ultra ️- the extra battery life is so worth it
🛰 Garmin InReach - crucial for solo hikes and backpacking to keep in touch.️
🍚 The Rice Factory - best rice I've ever had. It's life changing. Yes. Really.
🧻
I'm not far from upgrading to the full high end Toto.
Relationships
🧀 DATING I was blessed to find Annie in 2022 and couldn't be happier. We've had a ton of adventures, eaten great food, and spent the holidays together after some flight mishaps which ended up being fantastic. I've learned a ton about skin care and guess I'm a dog dad now! I continually ask her "Where did you come from?!" because it's been such a treat to find her.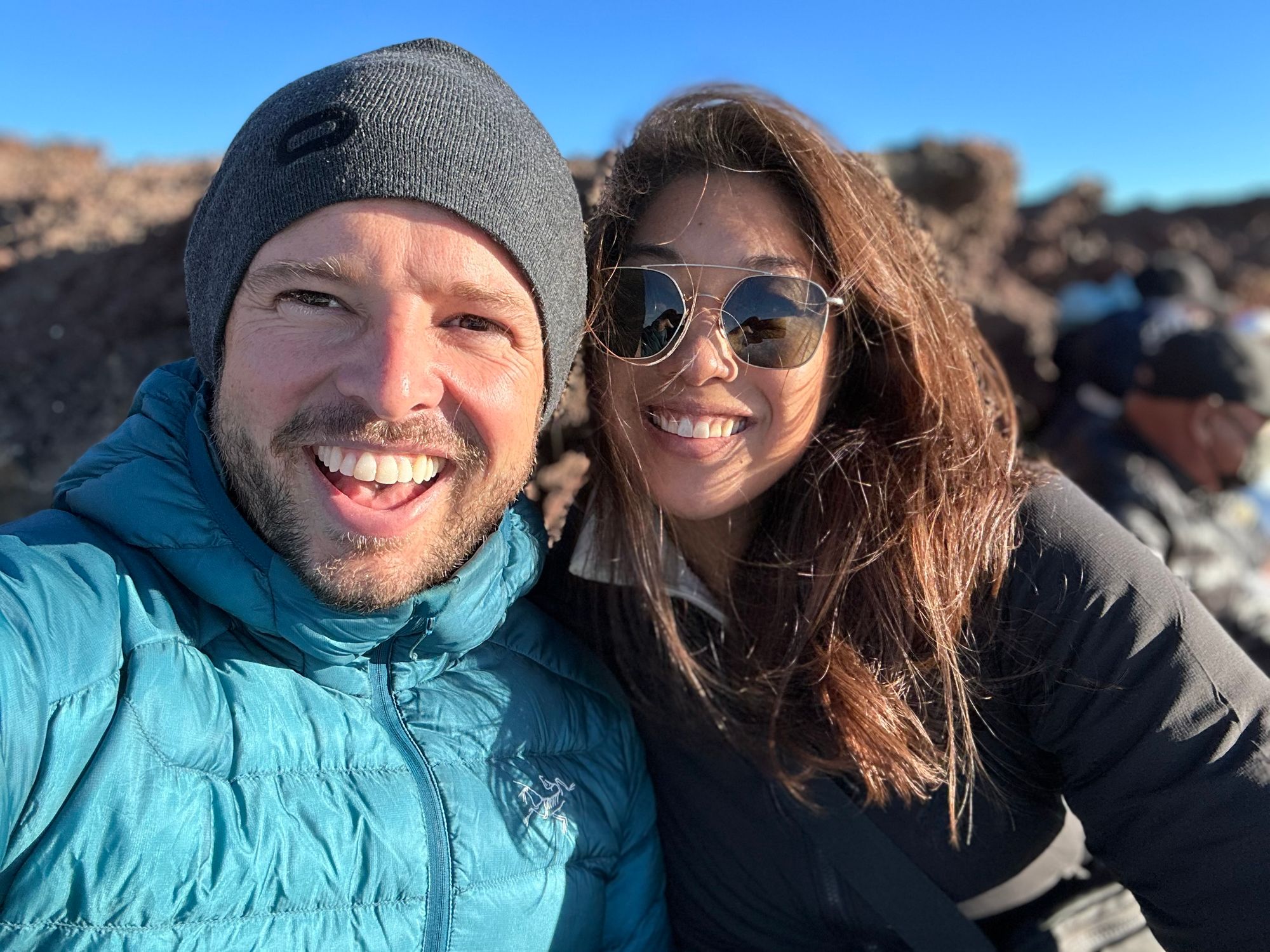 👯‍♂️ FRIENDS + FAMILY It was so nice having people come visit in Hawaii or make time to connect when I was in the bay area. I have so many photos spending time with people that bring a smile to my face and am lucky to have such great friends. It can get a little lonely out on the island sometimes and feel really far from my California connections. I'm very thankful for discord and group threads to keep the connections going. And yes, I do love the little trolls as well.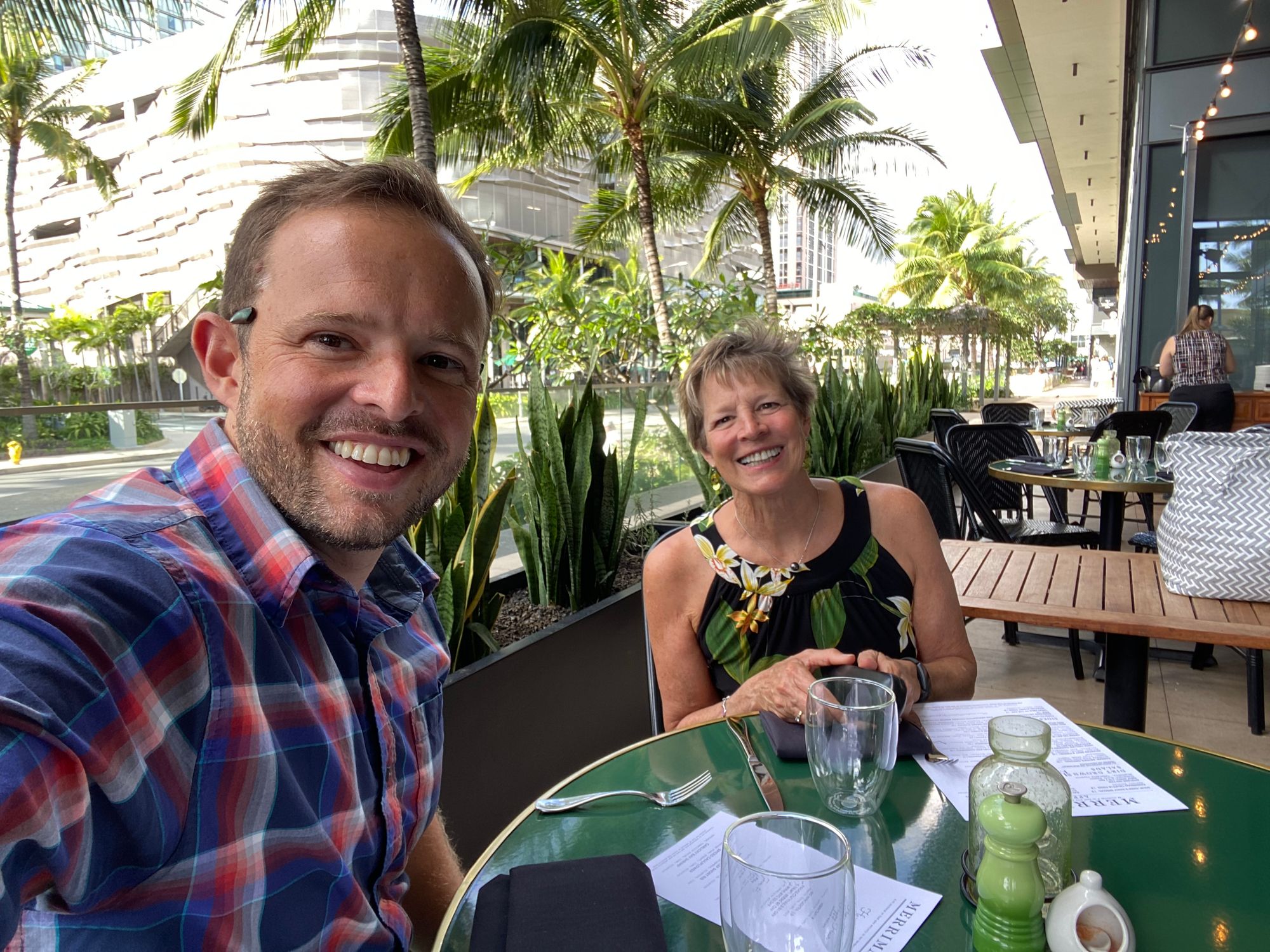 😊
All the good food and drink tasts better with great friends. Even if they make you go to every Costco on the island or feel that one hike is enough nature for the year.
🙏 The Leary Matriarch
I want to end the 2022 post with some gratitude. My last grandparent passed away and left quite a legacy. Would you guess that she's the one that got my grandpa into skiing and the mountains, which is probably what defines our family now? We spent time clearing out the house and it brought up lots of stories and memories. I've been blessed to have amazing and inspirational grandparents on my mom and dad's side and hope to continue to drive a great legacy for the family.
🙇‍♂️
They are legends. A lot of media around being 'never satisfied' struck with me this year, and I think they showed a great example of pushing to achieve more.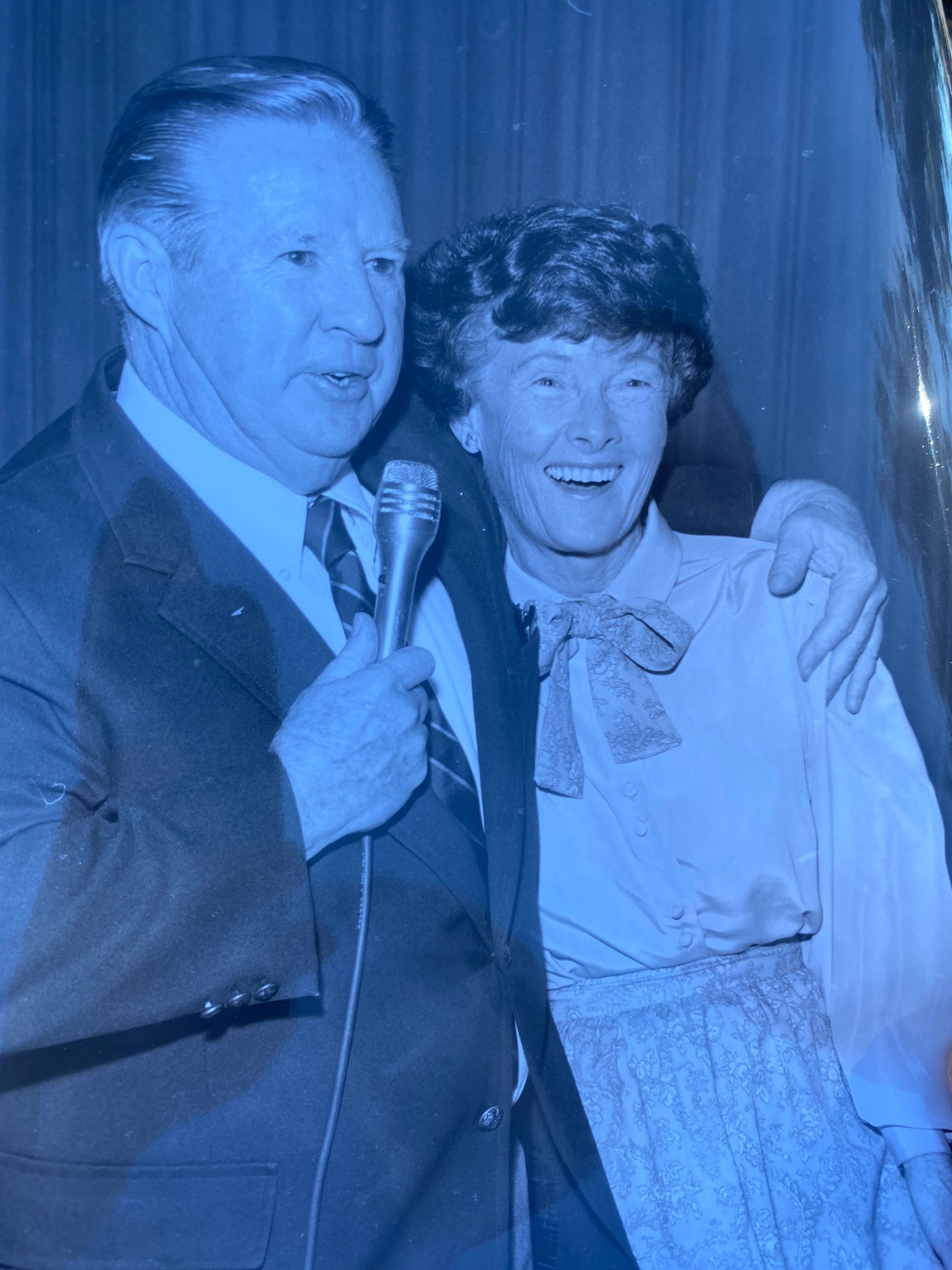 ---
Subscribe
Join the newsletter to get the latest updates.
---