Chores can be incredibly fun. If you act really dumb, they can bring some others laughs or maybe crack a smile. That's mostly what I'm here for. As I've made more videos, it's been less about making something really cool and more about showing something weird or funny.
I've seen your ski videos, they all look the same. I like the ones where you do something goofy"
In addition to the longer YouTube videos or heavily edited photos I've posted here before, I probably do most of my "content creation" via Instagram stories. It feels like there's a much lower barrier to entry, perhaps because most are just people holding their phone up. Either way, I feel far less intimidate posting something there. Ephemerality for the win.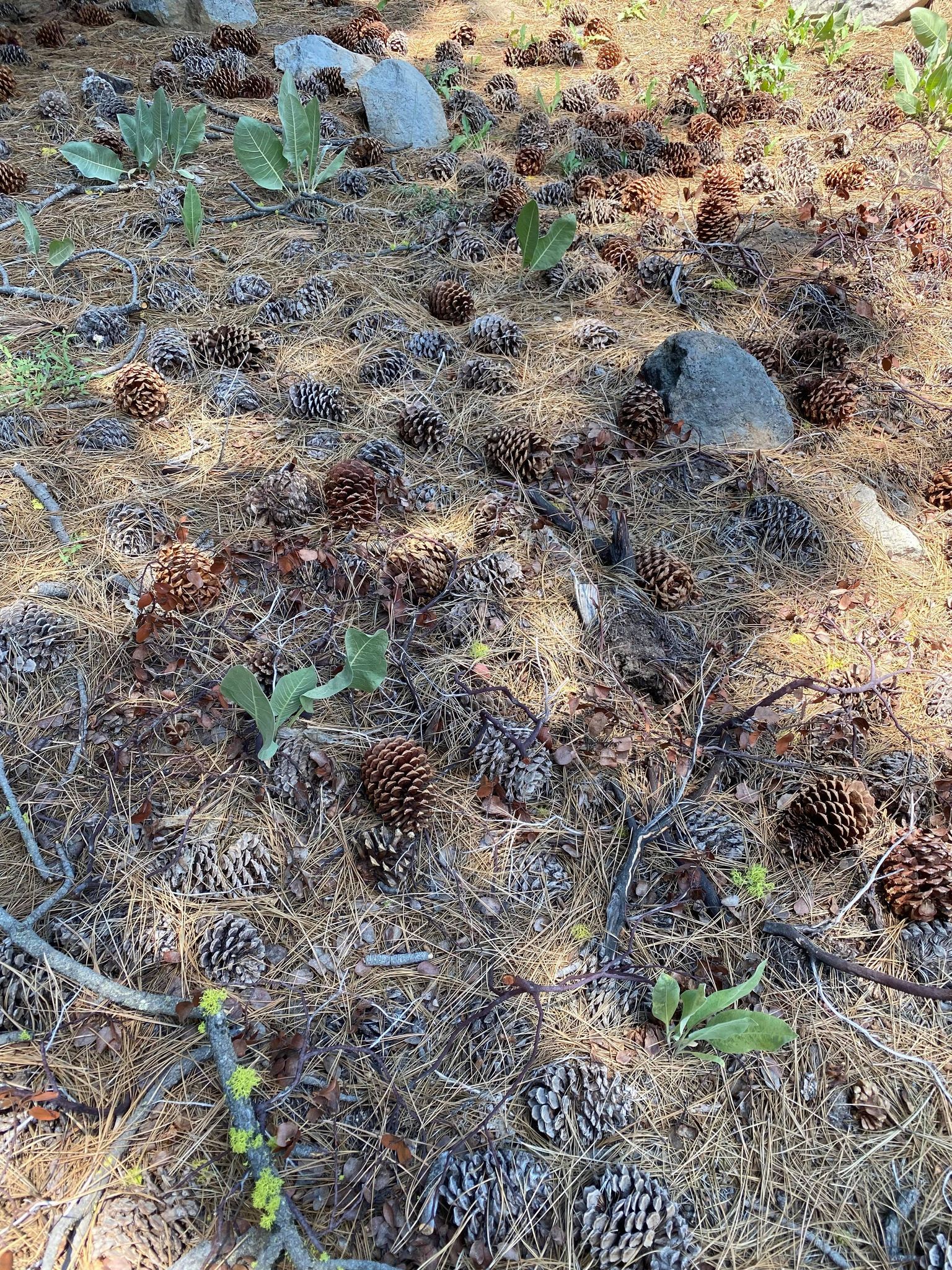 I may not have a lawn to mow in Truckee, but I do need to maintain a defensible space. CA is VERY dry. It's VERY hot. A little spark is all it takes. So we need to go and pickup the pine needles and pinecones around the house, down to the dirt. Technically you only have to clear this out completely every 5-6 years, but it makes more sense to just keep up to speed with it. Picking up 5 years of needs at once is hard, they really get caked together. The big green bin fills up incredibly fast and gets collected every two weeks, so I really don't mind the 15 minutes it takes to fill things up. But a chore is a chore, so let's have some fun:
I filmed a bunch of these, then popped into Adobe Rush. What really made me laugh, non-stop misses. DMs were busy.
LOLOLOL
Dude, don't quit your day job!
You should have yelled Curry!
HAHA WOW YOU ARE TERRIBLE. TERRIBLE
More of the same, mostly people making fun of how bad I was. Even when I told them I really wasn't that bad, no one believed me. I guess all my friends are a bunch of trolls!
2 weeks pass.
I love videos that take advantage of editing to do something that's clearly not accurate. Purposely showing the pinecone nearly hit the ground, but then going in. I think it took me 10 minutes to edit in Adobe Rush, directly on my iPhone. That's wild. How is my phone that powerful? I'm still blow away.
This made my day:
Hahaha. Truly appreciate your love of life and the way you live it, Ryan. ❤️
At the end of the day, I'm trilled just to have people engage and say they got a laugh.
---
Subscribe
Join the newsletter to get the latest updates.
---